FIREFOX TO SUPPORT WINDOWS 7 AT LEAST TILL AUTUMN 2024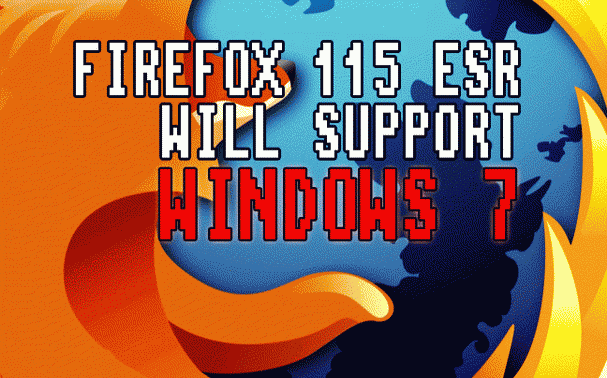 Good news, everyone! [Count me as professor Farnsworth from [Rick and Morty] .
Mike Kaply, current Mozilla employee [reported] on bug-tracking forum the following:
We will not be ending support for Windows 7/ Windows 8 before the release of the Firefox 115 ESR, 
so the Firefox 115 ESR will support Windows 7/ Windows 8 at least until 3Q 2024.

First 115 version of software will be released on July 4, 2023.
And will be supported for 60 weeks till version 115.15 [autumn 2024].
Moreover, i predict that they will extend support of Windows 7 to middle of 2025 and we can use versions above 115.
But if such things won't happen we'll surely see some enthusiast forks.
Bottom line: Seven will easily outlive windows 10.
WINDOWS 7 LIVES ON!