SOFTWARE TO BYPASS DPI NETWORK CENSORSHIP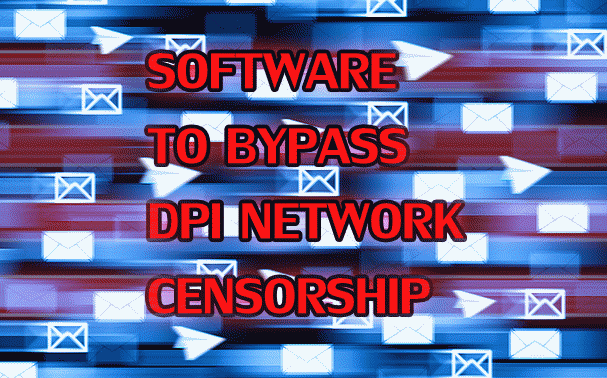 UPDATED ON: 2023-08-12
[Previously] i already wrote about Tor blockage in Russia and suggested to use alternative Tor relays.
Continuing this topic here are some useful tools to undo most of ISP restrictions.
---
[GoodbyeDPI] ► passive Deep Packet Inspection blocker and active DPI circumvent utility
||| [Mega.nz mirror]

All subsequent commands should be run with admin privileges:
Author suggests to run:
1_russia_blacklist_dnsredir.cmd 

In my case following batch patched things up:
1_russia_blacklist.cmd

To update filter list execute this:
0_russia_update_blacklist_file.cmd

Also, you can install bypasser as a service:
service_install_russia_blacklist.cmd 

Remove via:
service_remove.cmd

---
[Launcher for GoodbyeDPI] ► GUI frontend for GoodbyeDPI,
for those of you who don't like to fiddle with command line [Russian interface]
||| [Mega.nz mirror]

---
Another excellent tool to circumvent dumb & pathetic dictators.
[ReQRYPT] ► user-controllable routing tool to bypass local adversary restrictions [English interface]
||| [Mega.nz mirror]
NOTE: Before use disable IPv6 protocol
---
Also, make sure to check [actual VPN services] !
---