NOKIA PUREVIEW 808 RED/BLACK/WHITE BUNDLE!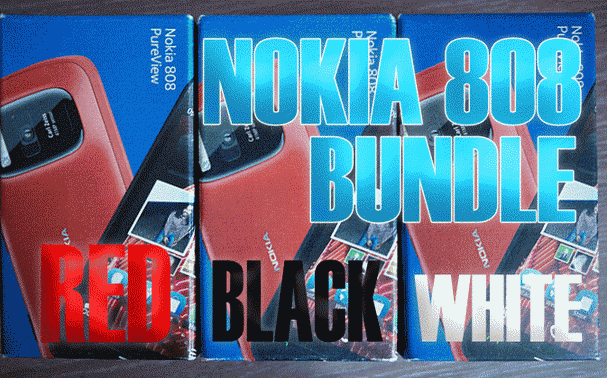 THE BEST CAMERAPHONE IN THE WHOLE UNIVERSE!
Three colors. Full sets.
Loads of original accessories:
spare batteries, frames, back covers, chargers, cases and so on.
---
► CONDITION
RED [100%]:     absolutely new, display/camera/buttons covered with protective film
BLACK [98%]:     one micro scratch on casing, display covered with protective film, metallic camera part have no scrathes at all [origin country: Italy]
WHITE [94%]:     vibration is not working, some casing micro scratches [country of usage: Russia]
POWAH OF 808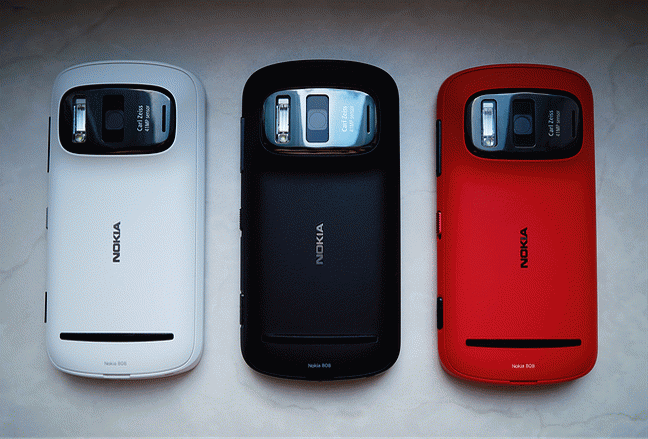 ---
► RARITY
RED: ▀ ▀ ▀ ▀ ▀       rarely seen even not in perfect condition
BLACK: ▀ ▀ ▀       can be obtained in like new state with some efforts
WHITE: ▀         the most popular version, quite easy to find in mint condition
---
► MAIN FEATURES
SENSOR SIZE
RESOLUTION AND DETAIL
XENON FLASH
HARDWARE ND FILTER
NO BLOATWARE
NO TELEMETRY
Real-life resolution of Nokia 808 photos is way better than in so-called modern "flagship cameraphones".
Even newest 1" [Sharp Aquos R7 can't compete] in terms of provided detail in broad daylight.
Other [reasons to consider purchase] .
COMPARISON OF SENSOR SIZES

---
If you would like to know why Nokia 808 is so valued by cameraphone experts even today look through my Nokia PureView 808 [related posts] .
---