░ COMPREHENSIVE INFO ABOUT BLOG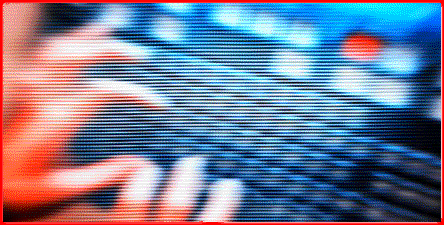 █ GREETINGS!
Websurfer, you've reached private blog of TrackerNinja.
I'm not much social by modern standards. My visibility in social networks close to zero.
Also i would like to note that English is not my native language. I'm just practicing it by means of this website.
LANDING PAGE ◄ WEIRD LOOKING LANDING PAGE. WHY? COZ I'M A WEIRDO!
REDDIT FEED ◄ JUST REDDIT FEED
NEWS FEED ◄ NOT POSTING THERE ANYMORE, COZ THEY DELETE STUFF
░ WHAT I LIKE
I'm interested in vintage computers [like Amiga, Atari, pre-Pentium PCs]
Taking photos, making computer gfx & music
Fond of tracker music. Like cycling
░ WHAT I DISLIKE
Don't care about big corporations like google, facebook, apple
Don't care about politics and propaganda
Don't care about trends & fashion
░ MY CURRICULUM VITAE
Computer administration: Windows, Linux, Mac
Web development: HTML, CSS, Markdown, Hugo, Git, Apache
Raster/vector editing: Affinity Photo/Designer + Photoshop/Illustrator
Basic 3D & motion design: Blender + Vegas Pro
Music creation & audio processing: Renoise + Audition
Medium format photography: Capture One, ExifTool, Batch script automation
░ PLANS [TO DO]
Above mentioned list represents break-down of problems, which i can't overcome yet.So any help is appreciated.
Get rid of google fonts queries

Change header font for more oldschoolish one

"Read more" on any post even short one

Custom Support section under Social

Figure out Markdown tables

Make list of all posts in PUBLICATIONS section

Replace mouse cursor & add more visual appeal to page

Move tags section closer to top header

Tune blog to working state

On each page add convenient "to top of the page" button

Add neat backgdrop image on top header [decided not to do this to keep minimalistic style & simplicity]

Deploy some commentary system? [decided to stick with minimal functionality]

Footer visitor counter

HOME button do not redirect to real homepage [fixed with meta redirect or js?]

Not to scale picture of the posts inside post's page

Hide "menu" posts. Currently don't know how.

Open links in another tab

Can't make pure HTML language working

Invert Next/Previous post buttons in footer [they are broken]
░ TECH DETAILS
Optimized for desktop and mobile usage. Separate responsive template.
Small mobile screens [4.6-5" HD-ready] were taken into consideration also.
HW: Intel Xeon E5-2696v4 22c/44t
OS: Windows 7 x64 SP2+ ESU
SW: Far Manager 3, Notepad++ 8.3, Hugo 0.96, Python 3.8.10
TESTED WITH:
Desktop: Iceweasel 104
Mobile: Fennec F-Droid 104.1.0 [Android 8.0 / security patch: 2018-09-01]
Site version: 1.08 FINAL
Updated on: 2022-08-31
█ COPYRIGHT & LEGAL ISSUES
All materials on this site which are not mine are provided for historical purposes only and under "fair use" licence.
If you are copyright holder of software/music/whatever and you don't like the fact that i'm using your property or trademark please contact me by any provided means and i will remove your content without any questions.
█ CONTACT ME, RIGHT NOW!
Send your suggestions, site errors or anything you could think off. I'll appreciate any feedback from you. Really!
MATRIX █   @ t r a c k e r n i n j a 8 0 8 : m a t r i x . o r g
[without spaces of course]
@-MAIL █  


[hope that humans will be able to read this]