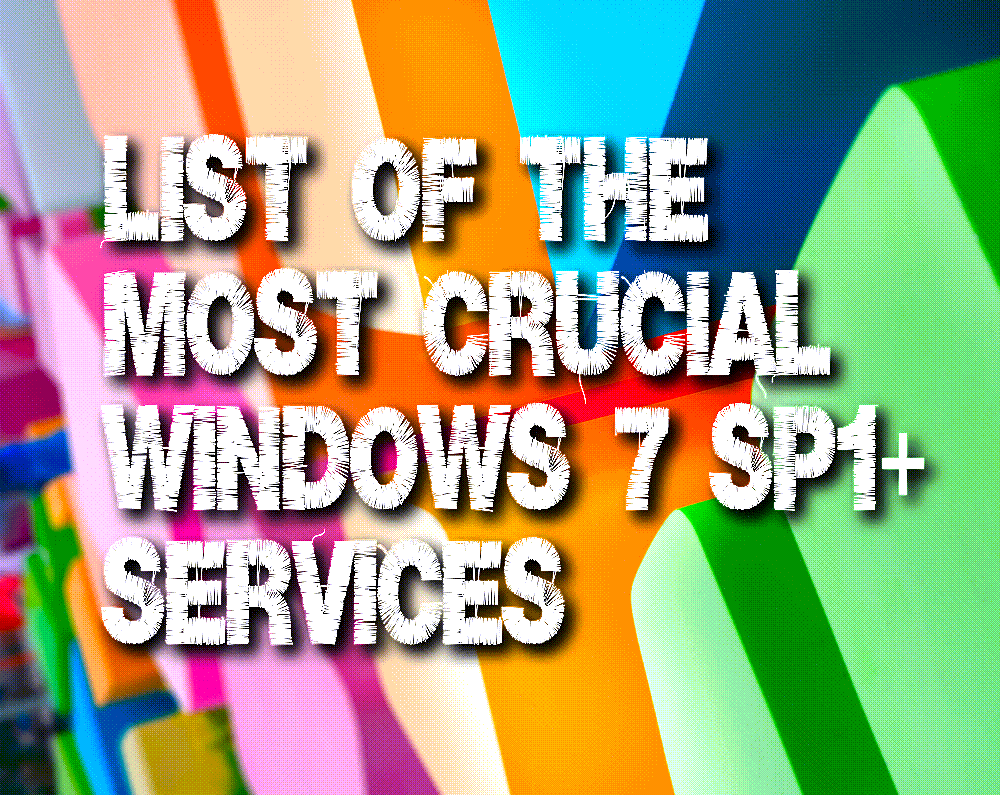 Just a simple list of the most important services of Windows 7.
Whatever happens - don't disable them.
Services are programs, which are automatically loading into memory of your computer during start-up time.
Services are always hanging around in computer's RAM in background mode. Alternative name: resident programs.
That is why it is so important to cut most of them to free valuable memory up for your personal applications.