DO YOURSELF A FAVOUR ▀ STOP WATCHING PUTRID TV ONCE AND FOR ALL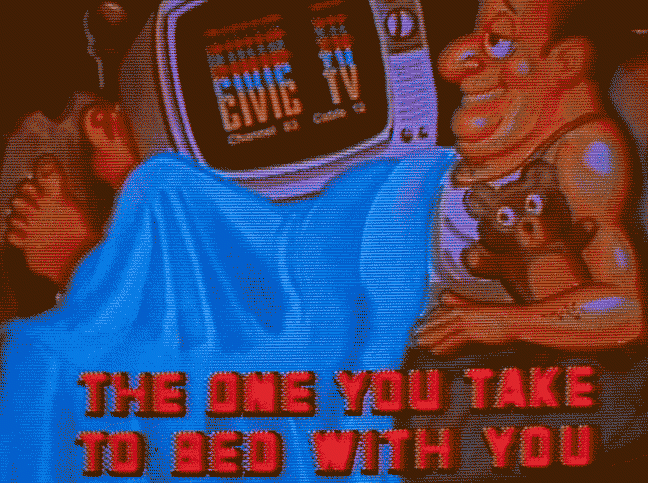 First of all it is bad for health.
Secondly, it cuts the way to alternative thinking.
Thirdly, they broadcast shite.
And last [but not least], because i said so.
Moreover i'd recommend to sell TV OR THROW IT AWAY IN A WINDOW.
Who needs that crap?
You really want to watch?
* loads of ads
* propaganda
* brainwashing
* completely distant from real life "news"
* violence

STOP DOIN' IT RIGHT AWAY!
Art picture was teaken from [Tales From the Crypt Series] .