CANONKONG'S WINDOWS 7 USB 3 DRIVER FOR MODERN AMD PLATFORMS HAS BEEN UPDATED!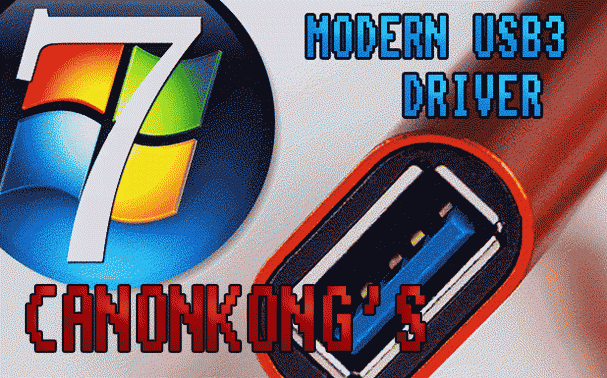 UPDATED ON: 2023-11-07
I will surely return to post to bring update on FINAL version of driver
[Canonkong] brings [ANOTHER BIG UPDATE] to the marvellous modern USB3 driver for [Windows 7] .
Latest version: 2023.09.21
Supported chipsets: X370, X399, B450, X470, TRX40, A520, B550, PRO565, X570, B560, X670, WRX80
Recommended motherboards: MSI, Gigabyte
Not recommended: Asus [works, but with some restrictions]
Not working at all: Asrock
[USB3 DRIVER MOD]
[ASUS VERSION]
[ACPI.SYS BSOD A5 FIX]

[FULLY PATCHED WINDOWS 7 X64 ESD IMAGE]
Before installing make sure you have fully updated OS and that SHA256 support patch is installed also.
Greedy intel [restricted hosting of any modified drivers] , so that's why i choose AMD for modern stuff.