CLICKMONITORDDC ▀ ELEGANT SOLUTION TO BLACK SCREEN AFTER WAKE UP FROM SLEEP ON AMD VIDEO CARDS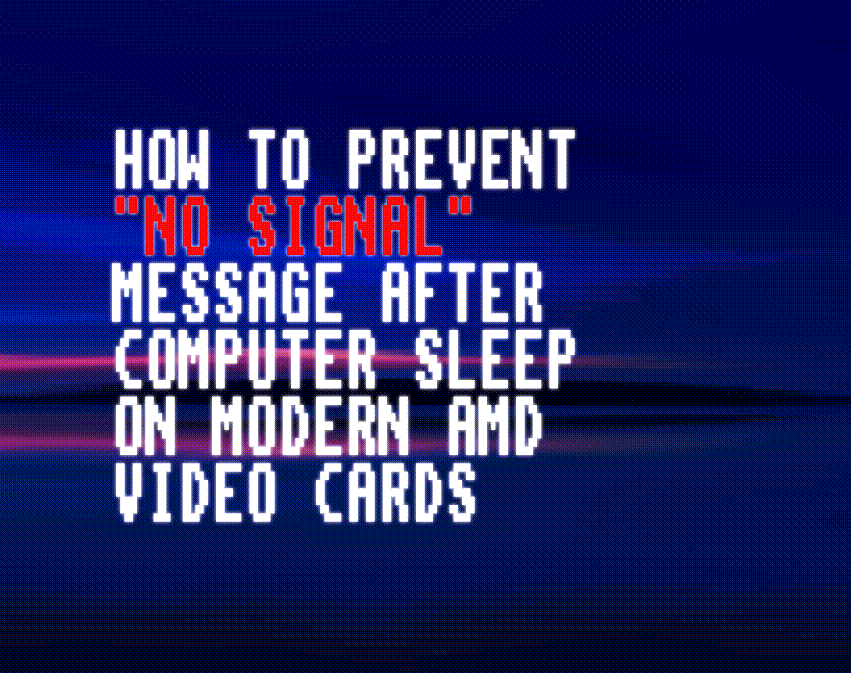 Described issue related to Windows 7 and modern AMD-based GPU's.
Some users on Reddit [have reported] ,that there is a problem with modern Radeon cards.
Core of the problem: sometimes monitor can't wake up from sleep state and shows up no signal message, despite the fact that computer continues to operate. Keyboard input, sound output are working normally though.
Of course you can set Windows power management not to turn off monitor completely, but this will be quite a waste of energy. And yeah, some monitors turn off automatically after very long timeout no matter what settings you've applied.
I don't have time to troubleshoot issue fully, but it looks like that I've found very elegant solution to this problem. Before leaving computer for a long time, turn off monitor using software called ClickMonitorDDC. It is an excellent utility, which works with display on hardware low level. It sends signal to monitor and force full power saving mode.
HOWTO: just right click on application's icon at taskbar and select "Turn off" or just press "O" [not zero].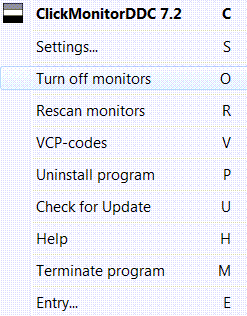 ---
Monitor can be turned off in main interface also:



---
Any keyboard strokes or mouse movement will immediately wake computer up. No lockups after wakeup anymore.
I turn off monitor with CTRL+ALT+SHIFT+END shortcut. Where X is turn off parameter.

---
Tool has loads of additional features. Most liked by me is a volume control: just move mouse cursor on software icon in taskbar and scroll the mouse wheel up/down to increase/decrease level of the output sound.
Can't find original site of the program, it looks like it is vanished in cyber-junk space.
However there is [webarchive page of the project] . Still can be downloaded [here] .