HI-END WINDOWS 98 ERA RETRO COMPUTER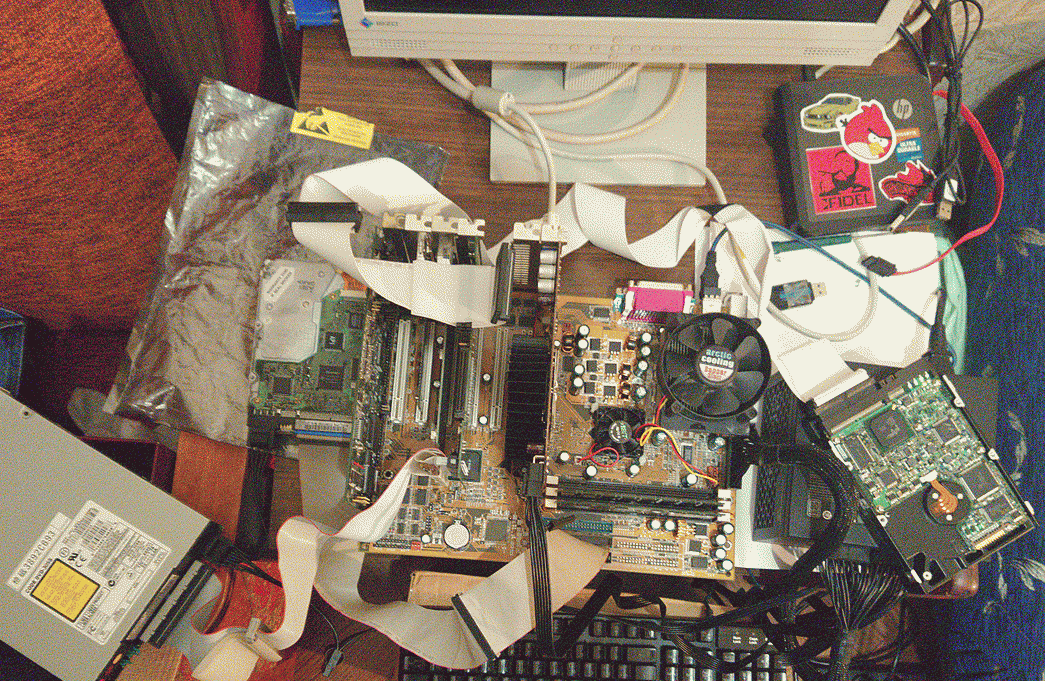 Finally, I've managed to finish my retro DOS/Windows 98 build machine based on powerul Athlon.
By finish i mean assemble parts on the table without any case. Why no case? Answer is simple: i'm lazy.
And it is more convenient to me to keep it as open testbed for weirdo experiments of my own.
Collecting items took almost four months to accomplish this project.
Puter consists of multitude parts, which were acquired around the globe.
Netherlands, Russia, Germany, USA, Australia, Japan and others. Don't remember all of them.
And now I would like to share some restricted computer porno with all of you guys.
Not all computer parts are present at below picture. Warning, low resolution pix ahead!
CONFIGURATION
| PART | BRAND |
| --- | --- |
| CPU | AMD Athlon Barton 2400+ Socket A |
| Mobo | Abit KT7A [chipset VIA KT133A] |
| RAM | 256Mb PC 133 SDRAM |
| Video-card | ATI Radeon X850XT OC PE 256Mb VRAM DDR3 AGP 8X |
| Audio-card | Pro Audio Spectrum 16 ISA |
| HDD UltraWide 320 SCSI | HP Fujitsu 36.4Gb 15000rpm 8Mb Cache 68 pin |
| HDD IDE | Quantum FireballSE 2Gb [for nostalgic rattling] |
| SCSI-card | Adaptec AHA ASC-39160 [up to 160Mb/s] |
| Lan-card | 3Com 3C905C-TXM [10/100Mbit] |
| 3.5" FDD (2.44Mb DS) | Nec FD1231H [white] |
| 5.25" FDD (1.2Mb DS) | Epson SD-600 [white] |
| ZIP-drive | Iomega Zip 250Mb |
| DVD-drive | Pioneer DVD-305-S SCSI [tray loading] |
| SAS-HDD | Seagate Cheetah 15K6 st3146356ss |
| USB 2.0 controller | ST Lab [Nec D720101GJ chip] |
| USB-FDD emulator | GoTek FDD-UDD U144K |
| SCSI-CD-RW-drive | Plextor PX-W1210TS 50 pin |
| PSU | Seasonic PX-450 Prime |
| Keyboard | IBM Model M |
| Mouse | AMX BBC Micro |
| Mouse USB-converter | TinkerBoy |
| Joystick | QuickShot QS-189 |
| Speakers | Harman-Kardon HK195 |
| LCD-monitor | Eizo FlexScan M1900 19" 4:3 1280x1024, 10-bit LUT |
| CRT-monitor | Bridge CAD-451S 14" Low Radiation |
| UPS | APC Back BK500EI |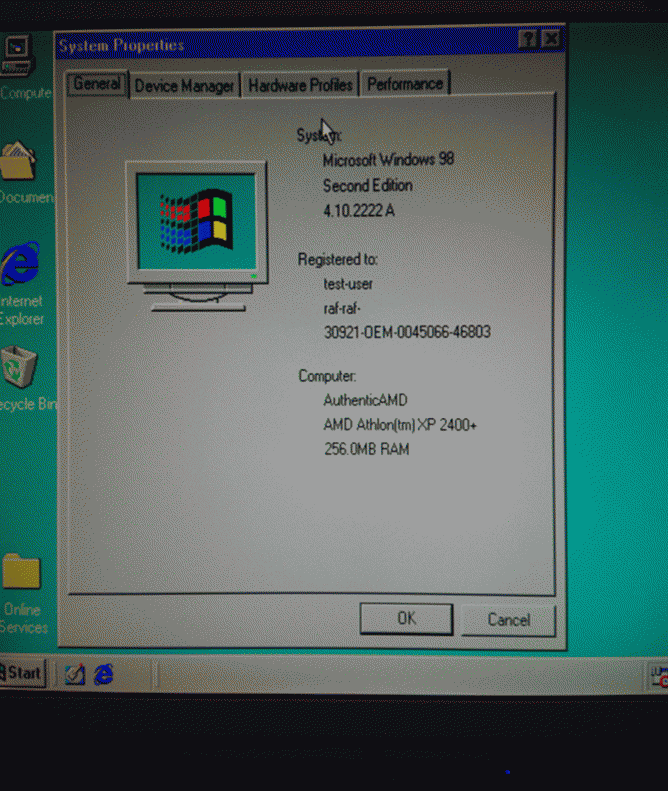 ---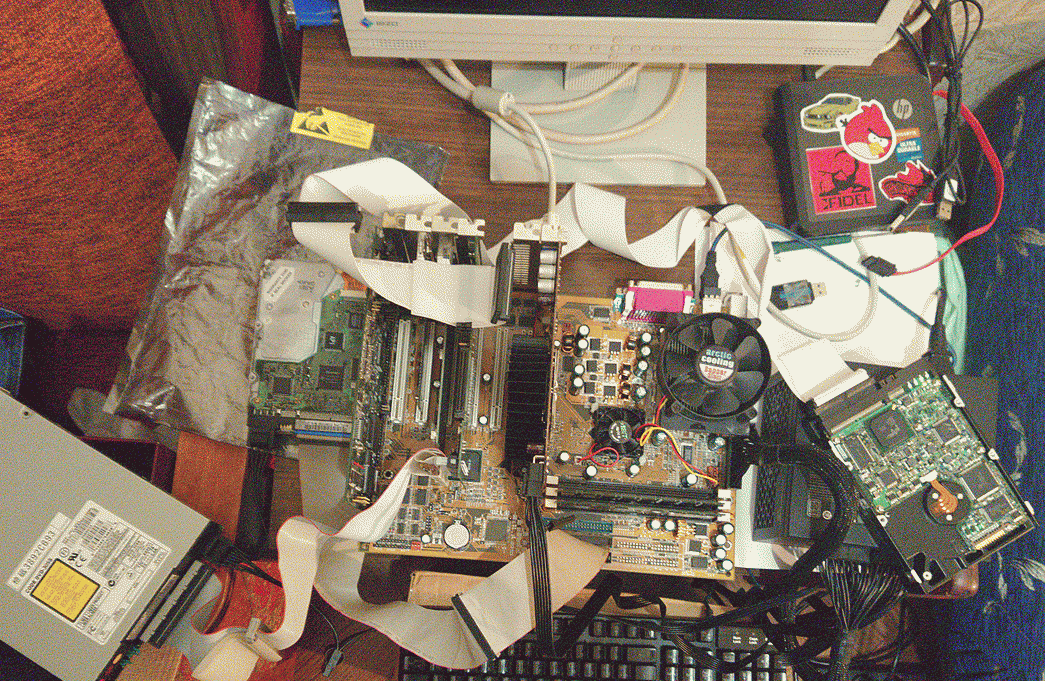 ---