HOW TO PLAY CLASSIC FALLOUT 2 TO GET THE MOST OUT OF IT IN 2023?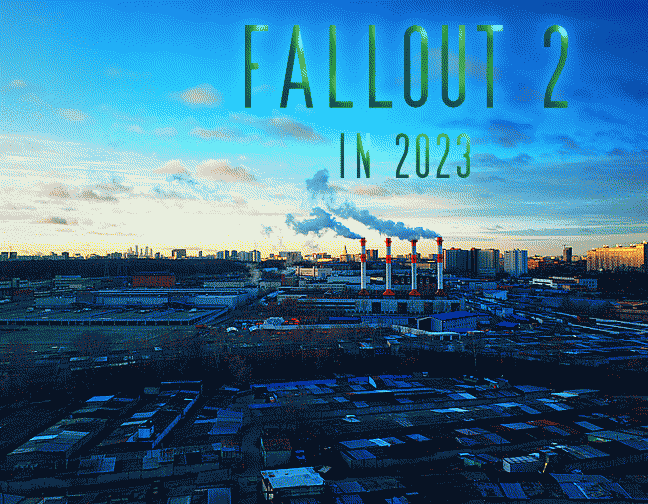 So you want to do a deep dive into the best RPG game of all time and don't know how do it in a right way in 2023?
You've come to the right place, coz unlisted slacker knows precisely what you need to do in the first place.
Here is a breakdown list of what you need to do to run Fallout 2 buttery smooth:
grab original [Fallout 2] distribution from GOG [latest version 2.1.0.18]
Includes sFall v3.2 and High Resolution Patch 4.1.8
launch the game to initialize it properly, then exit
install modern fork of [Killap's] Restoration Project: [RPU] by [Burner1024]
launch the game again to initialize newly installed patch, then quit
install additional small, but very convenient fixes [FO2Tweaks]
install highly useful [Inventory Filter] plugin
Original creator turned into political rave, so latest plugin revision doesn't work with English version of the game.
So providing link to the latest compatible [v2.0]. Copy extracted archive to MODS folder.
install lossless [hi-res version] of marvellous [Mark Morgan's] soundtrack
don't hesitate to look through [configuration guide] to fine-tune Fallout 2 to your taste
take a note of the most coolest [Fallout FAQ] also
the most optimal environment for game is:
Windows 7 / DirectDraw 7 [selected in High Resolution settings] / 800x600 resolution / 8bit color
Notes regarding [Megamod] :
Yeah, it's quite cool and contains plethora of new locations and features, but it's very buggy at the same time, because of enormous amount of new content.
So if you prefer to REALLY ENJOY GAME and NOT SPEND YOUR TIME FIGHTING WITH BUGS i recommend to stick with highly polished [RPU] addon instead.