HOW TO REMOVE ANNOYING CONFIRMATION WINDOW WHEN COPYING FILES FROM PUTER TO CELLPHONE OVER DUMB MTP PROTOCOL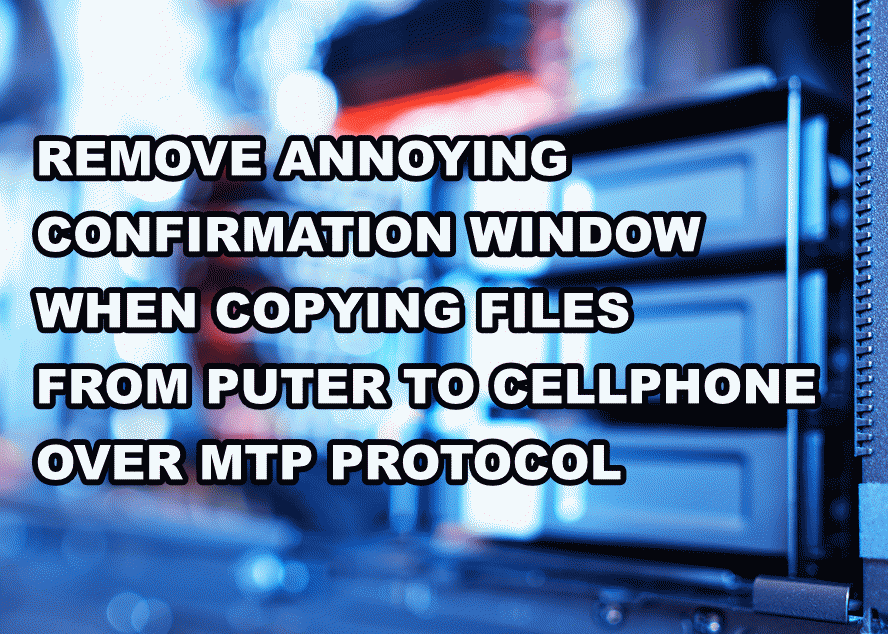 Of course you run into situations when you would like to copy "non-standard" files to your
Android smartphone and dumb MTP protocol showed up window like this one:
And this torture repeated after every new file type copied. Such imbecility can be removed by following command in admin console:
regsvr32 /u wpdshext.dll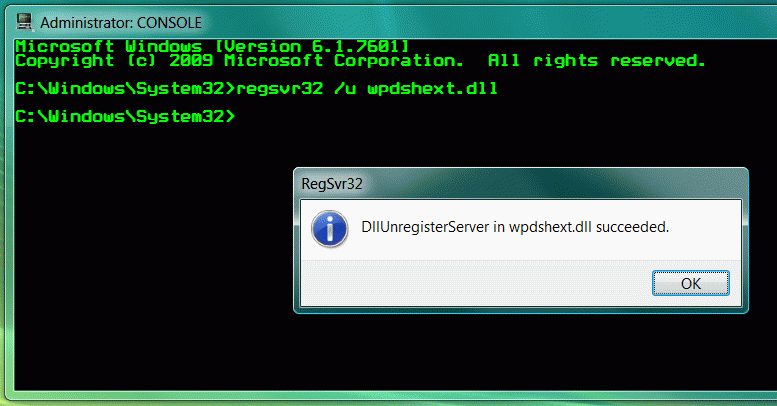 That's all, limitation is gone.
Another hint, which potentially can help to overcome weird design of MTP protocol.
You can't create [by means of generic drag'n'drop] shortcut pointing to folder, which is located on MTP device. Yeah, another MTP shite.
However, there is not so obvious way to make this happen.
Connect your cellphone through MTP to the computer.
Just right click on cellphone folder, and select copy.
On windows desktop right click and select paste as a shortcut [this is not typo].

► BLOG UPDATE:
---