HOW TO RUN AFFINITY PHOTO USING CLASSIC WINDOWS 7 INTERFACE WITHOUT AERO ENABLED
By default software forbids execution when you are using classic desktop and aero is not enabled.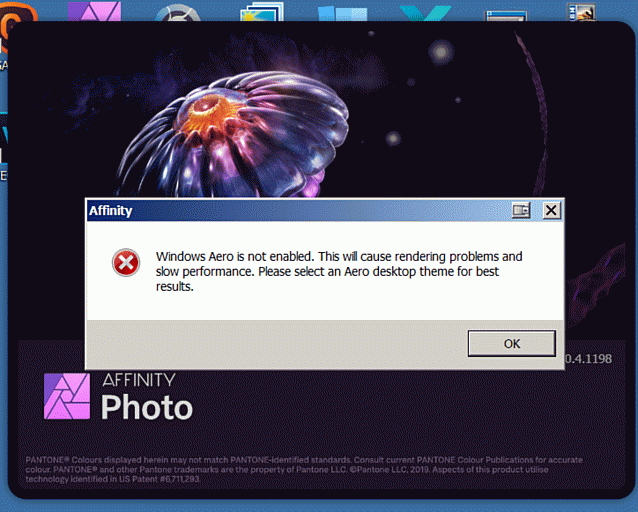 ---
However, there is a nice workaround.
By adding –no-dwm-warning switch to starting shortcut you can avoid internal restriction.
"C:\Program Files\Affinity\Photo\Photo.exe" --no-dwm-warning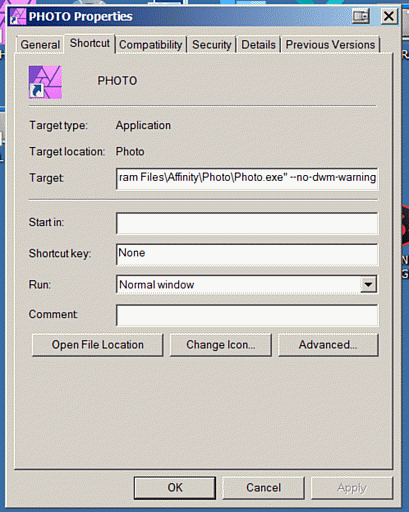 ---
NOTE: with some graphical drivers you may experience visual artifacts and not so precise image rendering.
---