IGOR TALKOV ▀ THE MOST GENIUS RUSSIAN MUSICAN'N'POET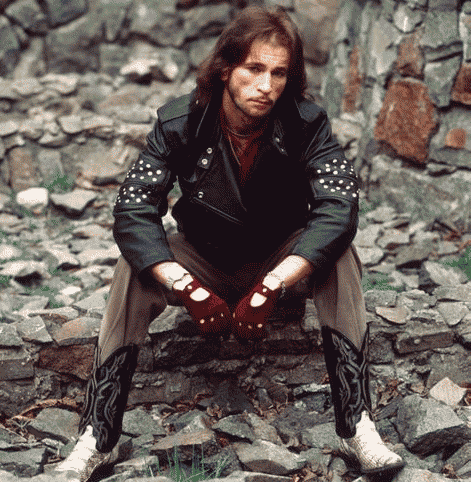 [Igor Talkov] was very talented person, who can do pop, rock, reggae, ballad or even rap at the same time.
And the most important part is that texts of the songs were historically and politically correct and full of life experience.
His art was relevant not only in 90s, but in 2022 also.
His contributions becoming even more urgent, especially considering recent "activities" of main senile and quite insane statesman of Russia.
Who would have thought like this? Maybe he was a prophet?
Songs describing degraging totalitarian regime of Russia.
You think that something changed?
Mongrels turncoated from communists to "democrats" and continue to rob and outpress country almost 30 years in a row.
Like i said before i'm not much into politics sh@t. Just want to mark out Talkov's music, because he speaked from the bottom of the heart.
That's why he was shoot to death. Quite understandable - inconvenient people should be dead.
If you have Russian friend, ask him/her to translate songs, saying so, because 50% of Talkov's art is "meaning of words".
LOVE YOU

---
ГОСПОДИН ПРЕЗИДЕНТ

---
ДЯДИН КОЛПАК

---
УЕДУ!

---
СОВКИ

---
МЕТАМОРФОЗА

---
СОЛНЦЕ УХОДИТ НА ЗАПАД

---
ЗВЕЗДА

---