INTEL I9-12900 VS AMD R9-5950 ▀ FPU OPERATIONS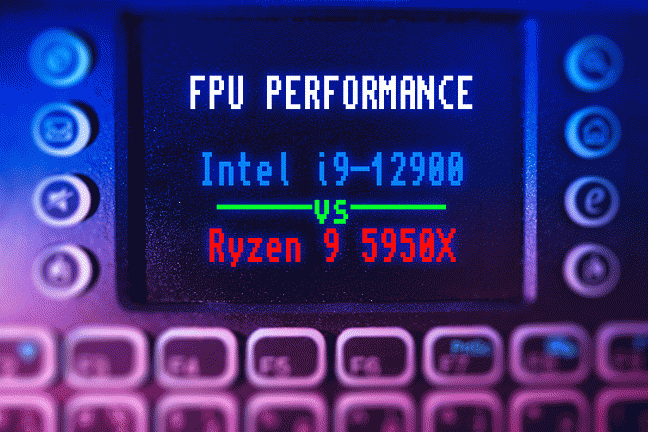 ▒ FPU OPERATIONS COMPARISON
Tested with the latest version of AIDA64 v6.60 / Windows 7 x64 ESU.
FPU JULIA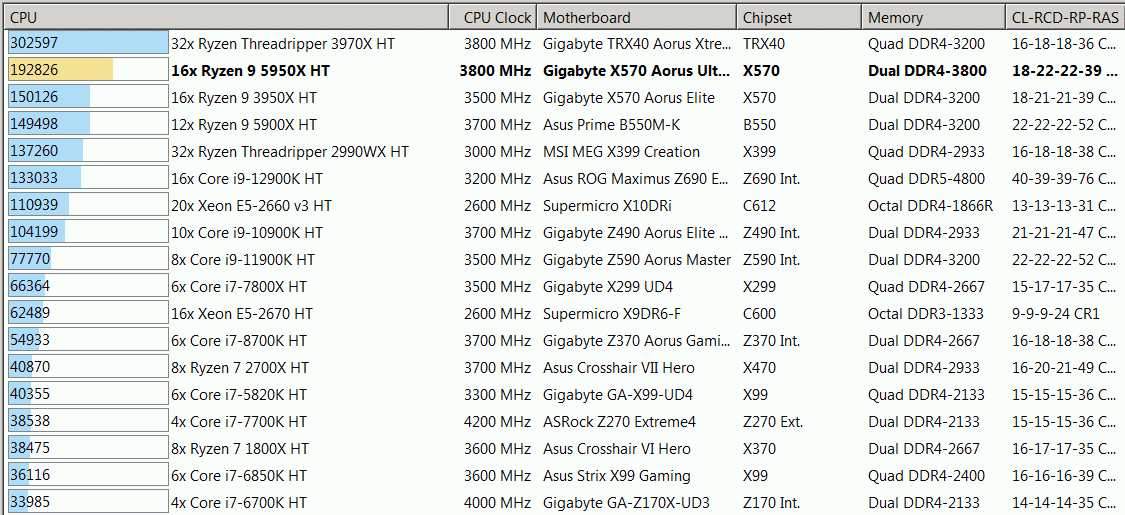 ---
FPU SINJULIA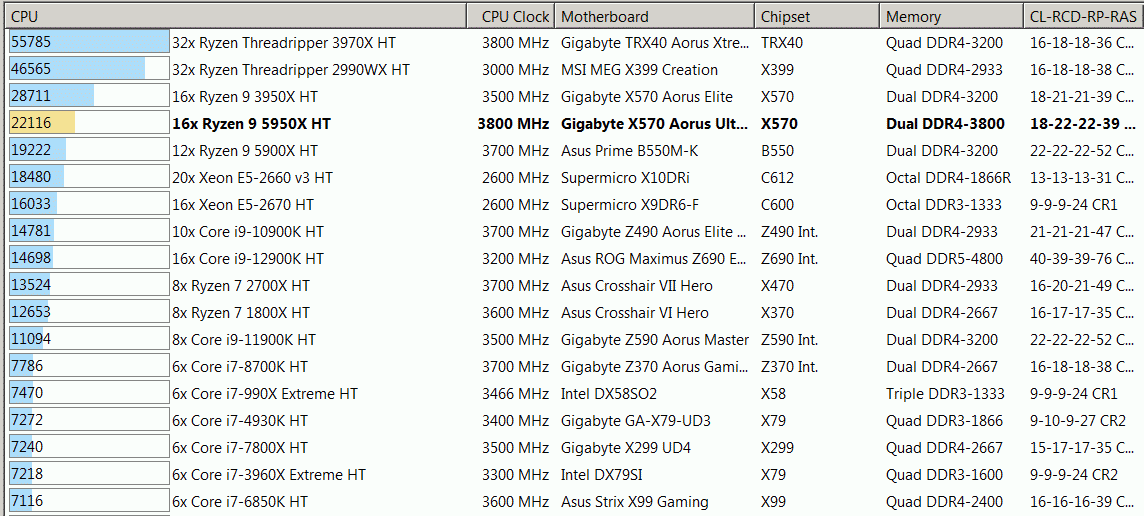 ---
FPU MANDEL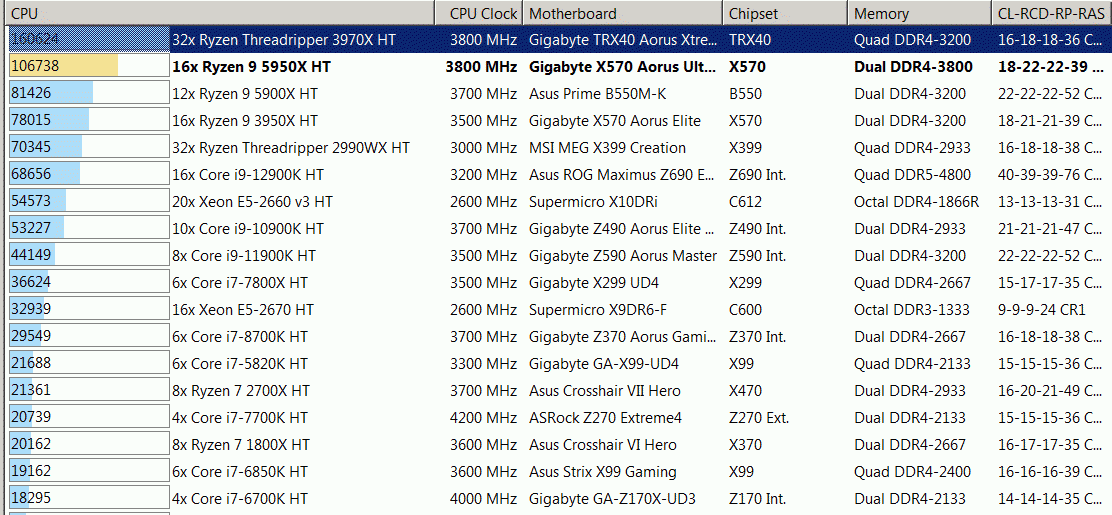 ---
QUEEN

---
Z-LIB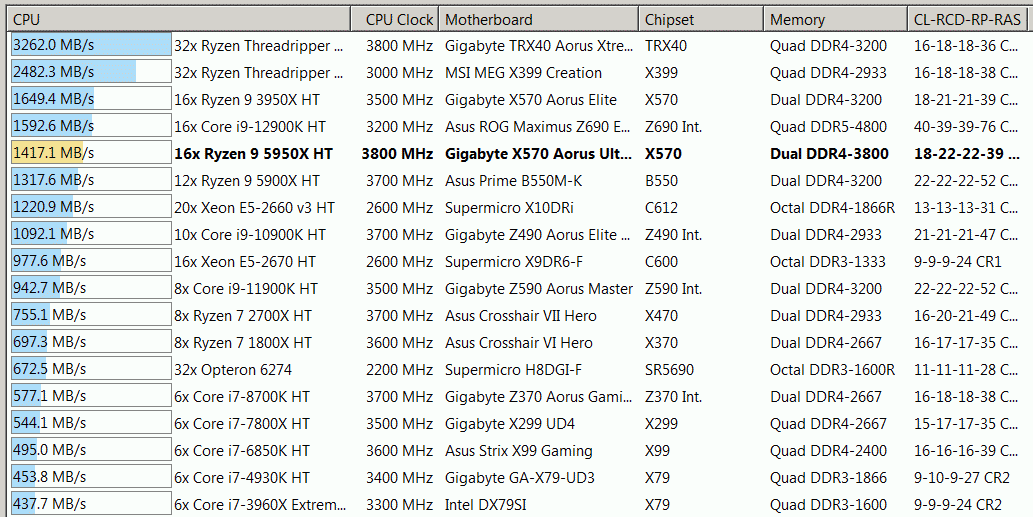 ---
RAY TRACE 32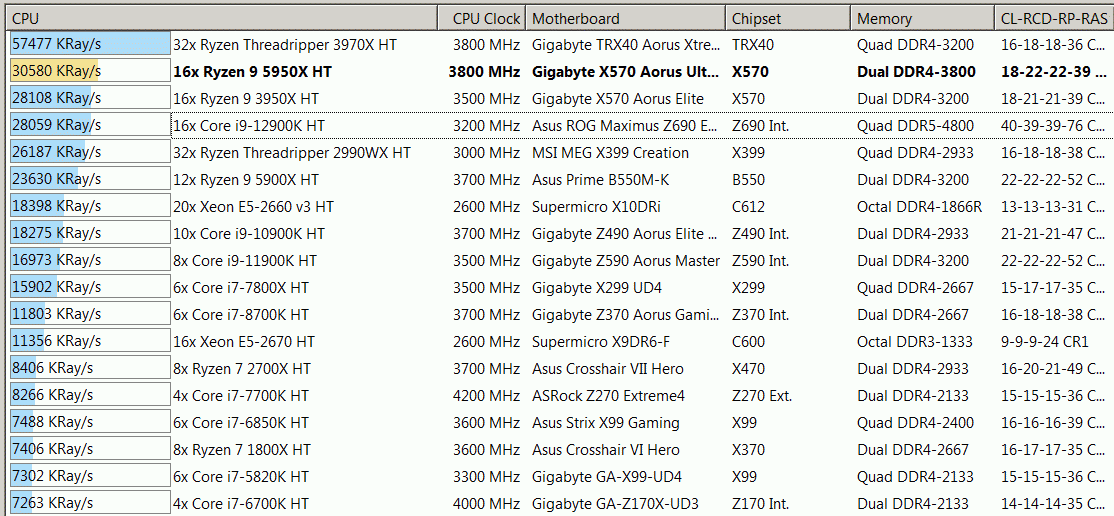 ---
RAY TRACE 64

---
AES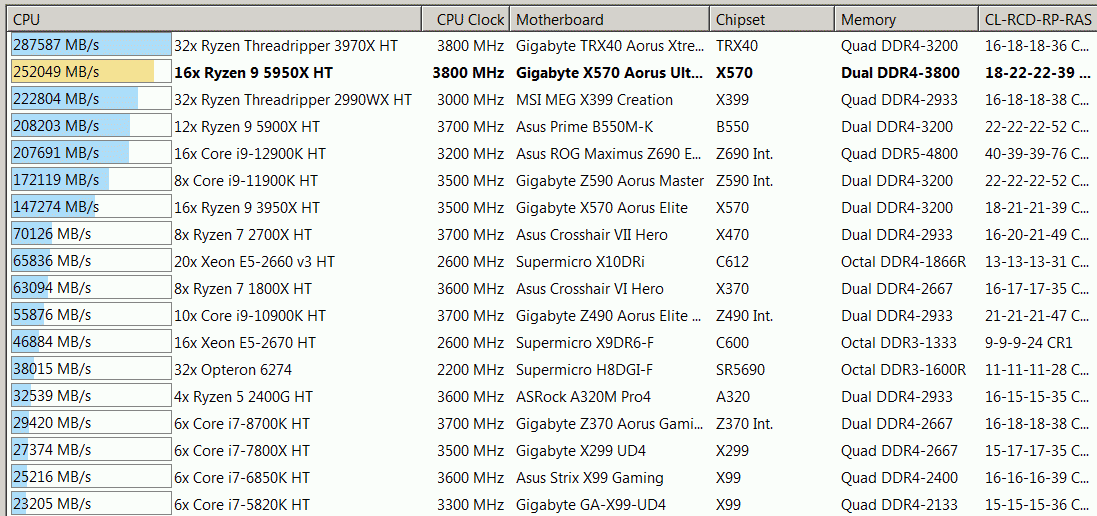 ---
SHA 3

---
As you can see blue cpu's eat dust in terms of FPU performance, but it is worth to note that memory wise we have backwards situation, thanks to shiny new DDR5 memory subsystem, which blue team is already exploiting.
▒ FUNNY VINTAGE COMPARISON
Joke comparision, just to oppose things with a past and how well performance scaled.
Tested on trial version of Aida64 v2.00.17 [2011].
16x Unknown HT is Ryzen 9 5950X, obviously such old program can't recognize modern cpu correctly.
FPU VP8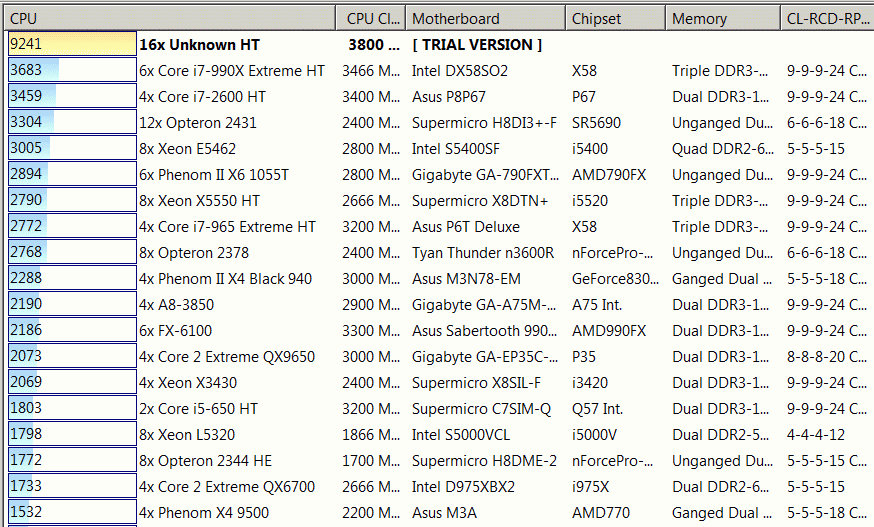 ---
FPU JULIA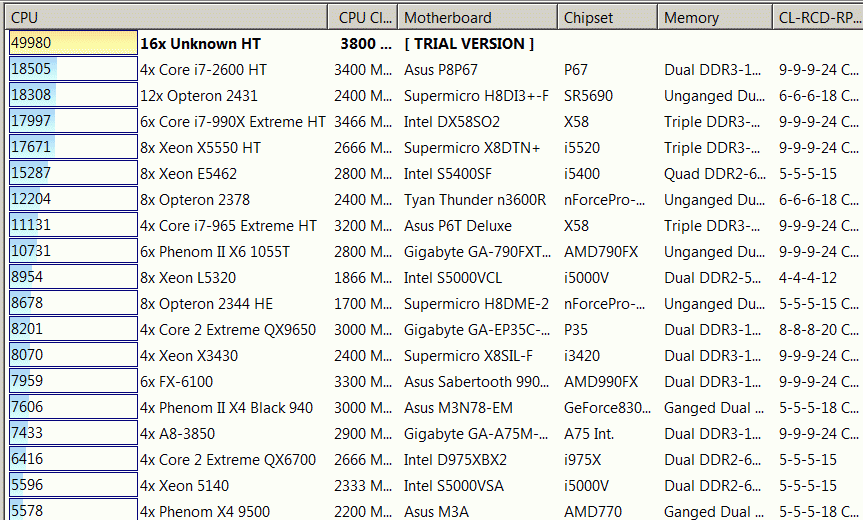 ---
FPU SINJULIA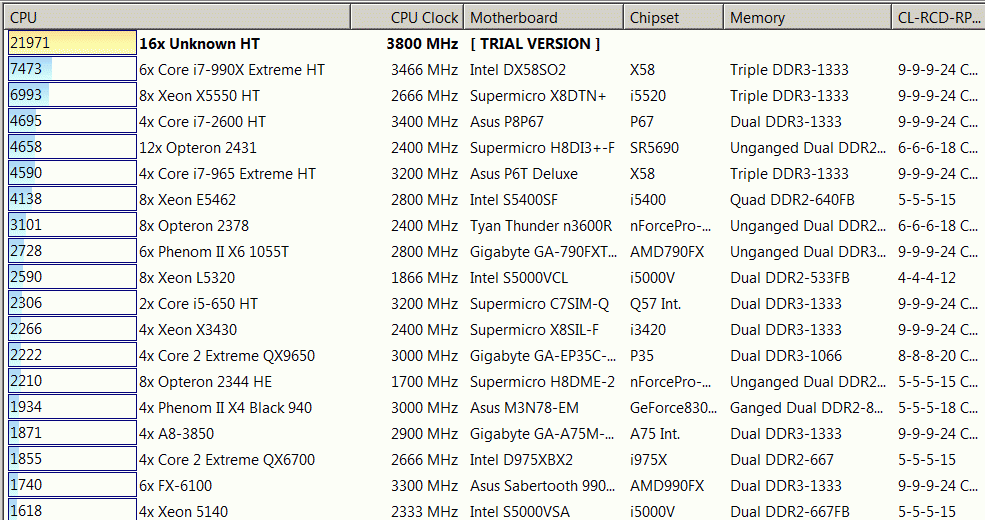 ---
FPU MANDEL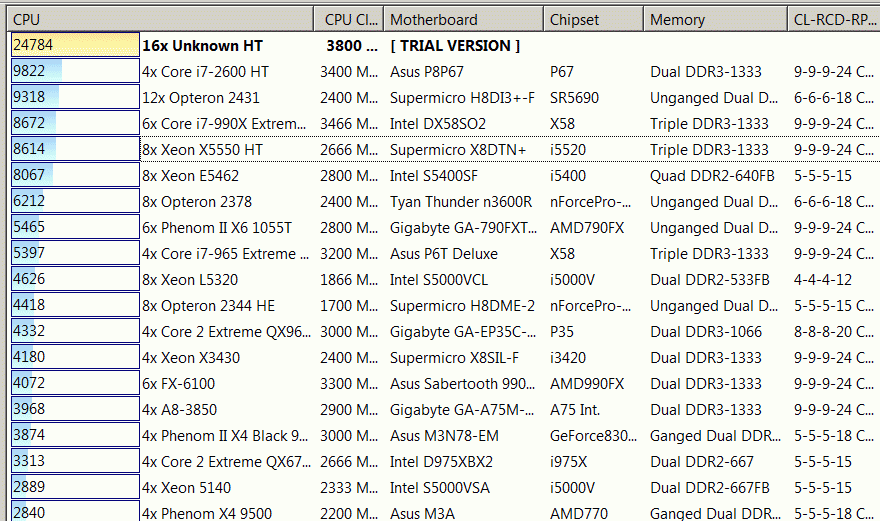 ---
Z-LIB

---
PHOTOWORXX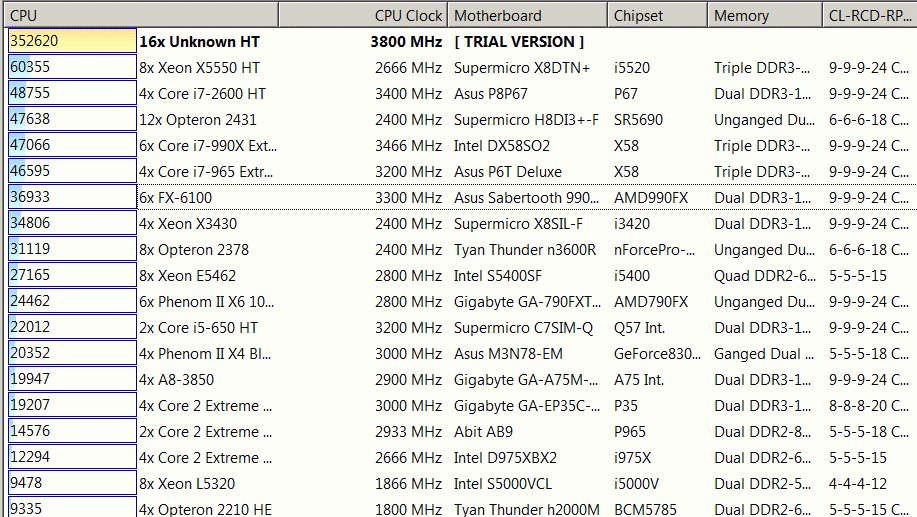 ---
AES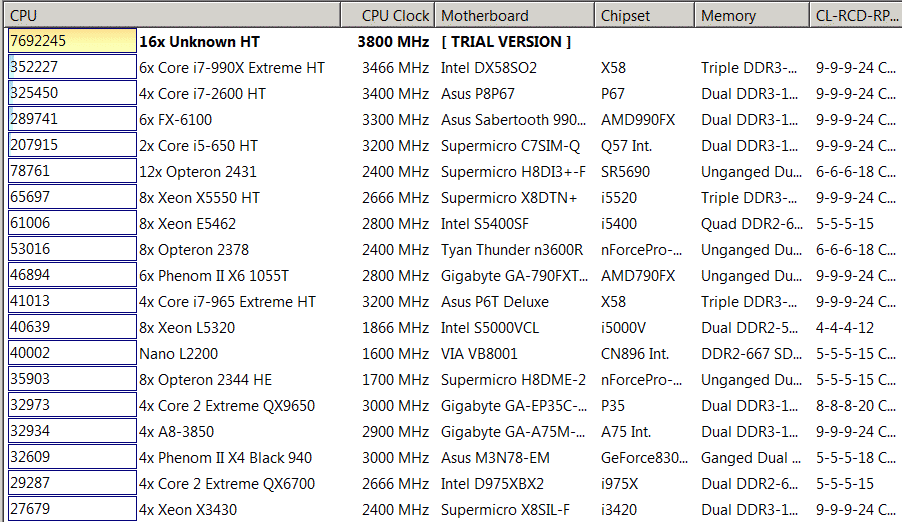 ---
HASH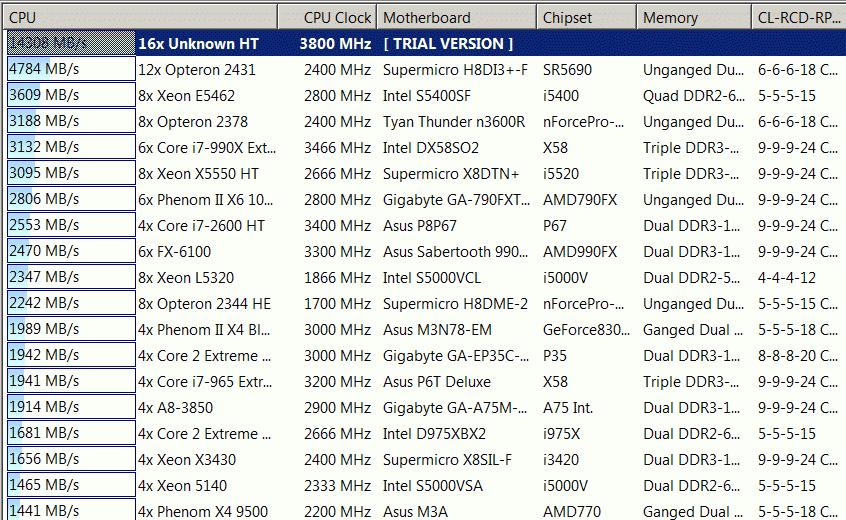 ---