MANDATORY STEPS TO OPTIMIZE NEWLY INSTALLED WINDOWS 7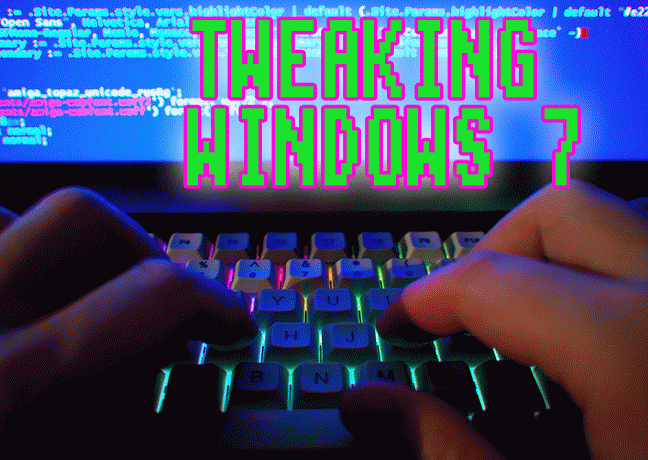 UPDATED ON: 2023-12-02
You may already noticed [list of system tweakers] in Windows 7 header section.
Just wanted to describe process a bit with the help of plain words and some png pictures for crispy clearness and buttery smooth understanding of the process.
▒ INSTALLATION
First step is to obtain high quality distribution of Windows 7.
I always recommend [Generation2 builds] . His repacks include activation, embedded support of modern CPU's, USB 3.0 and NVME drives.
You can "burn" it to usb stick via well-known [Rufus] .
If you experience errors during install, like missing hard drives or ssd's i suggest to burn iso to CDR and boot from dusty CDROM drive.
This is bullet-proof method tested by time.
BIOS THINGS TO BE TURNED OFF:
UEFI boot
Secure boot
Enery-saving crap
CSM support module shoud be ON.
For users, which are using stock distribution:
If you have modern Ryzen like CPU don't forget to install [Wufuc tool] to prevent fake "unsupported hardware" nag-screens.
Windows activation can be done by trusty DAZ Winloader . Download it by yourself and pretend that i don't told you that.
As for system disk, i always recommend only NVME drives to ultra fast response time [they work even faster than in "new" win 10/11].
▒ SYSTEM UPDATES & DRIVERS
Update your fresh installation with latest unlocked ESU updates from [Simplix project] .
Right after updating and rebooting i recommend to install system drivers. Convenient way to do this is to use [Snappy driver pack] .
Update all drivers except video card. I prefer to use native driver from manufacturer. Reboot.
▒ HARDEN YOUR PRIVACY
▒ SYSTEM CLEANERS
▒ SYSTEM HACKS
▒ SYSTEM TWEAKERS
UWT & W7M are the most frequently used tweakers.
[Ultimate Windows Tweaker] ► Most essential settings in one place
[Windows 7 Manager] ► Advanced toolkit for Windows 7 management
[Park Control] ► Disable CPU core parking
[Process Lasso] ► Advanced CPU optimization
[SoftPerfect RamDisk] ► best ram drive to park your swap file and temporary folders, last [free version]
And now some super-paranoid applications for the most demanding users.
▒ SYSTEM MAINTENANCE
For quality software uninstalling stay away from native uninstall via classic control panel.
Use something like [REVO UNINSTALLER] .
Can't delete stucked or frozen file? Use [LOCK HUNTER] .
Would like to do quality usb-stick format? Use [HP USB DISK STORAGE FORMAT TOOL] .
Would like to permanently lock desktop icons? Use [DESKTOP RESTORE] .
█ AFTERWORDS
Right after installing drivers, software and applying all tweaks i suggest to do a one-time defragmentation of your system drive.
It was brief basic introduction to Windows 7 tweaking.
If you hunger for some advanced stuff ► stay tuned, next article is in works.
Submission will happen right after i'll stop being lazy bastard.

Keep using Windows 7! It is way better than sucky windows 10 & 11 combined.
Also i have COMPREHENSIVE TWEAKING GUIDE FOR WINDOWS 7 in production.
It is planned to be released in the beginning of 2023.