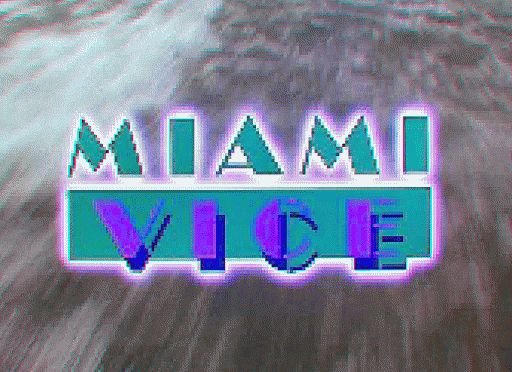 [Miami Vice] ….what can i say? I don't know why it has status of cult tv series.
Plot and acting are very plain and sometimes ridiculously childish.
One thing which i know for sure is that film demonstrates pretty good music selection for the era. We can hear not only generic stuff like pop and rock, but more underground things like techno, funk and reggae, which are also here.
Wide large retro cars, huge radio phones with antennas, puters with green CRT displays are fully covered too.
So, if you are looking for time correct aesthetics of things you are in the right spot with Miami.
We can consider Miami Vice as an ambient backdrop movie. As for me, i watch it even without any understanding of what's happening on the screen.


.... Just, discovering music tracks and enjoy neon banners of 80s