NOKIA PUREVIEW 808 & BIG SD-CARDS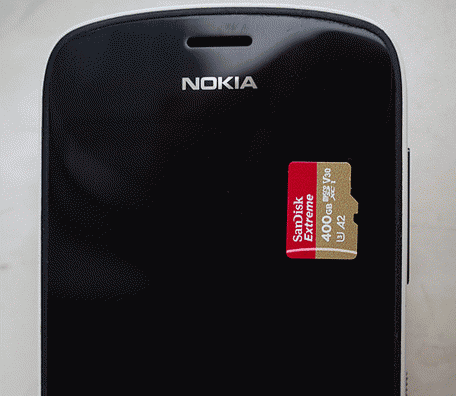 UPDATED ON: 2023-09-19 Device supports [1Tb Sandisk SD cards] without any issues!
Many of you already know about this [legendary Symbian-based camera-phone] .
It has impressive resolution and detail, which can't be matched by modern camera-phones even in 2021. In this quick note i'd like to show ability of the device to work with large SD cards. Sandisk Extreme 400Gb A2 V30 was selected for testing. To my surprise device handled media without any hassles.
Here are some pictures confirming ability to work with such volume partitions.
As we can see card is fully working
286Gb out of 400Gb are free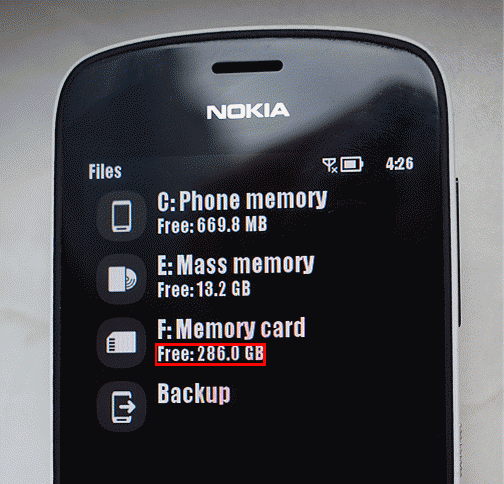 ---
Content of card is totally accessible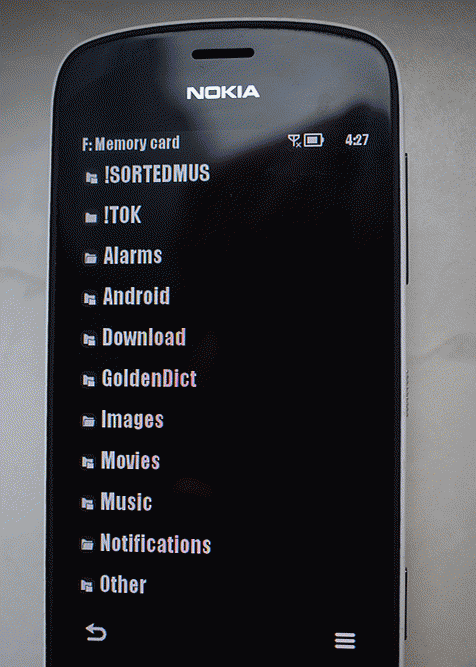 ---
1Tb SD card in 2023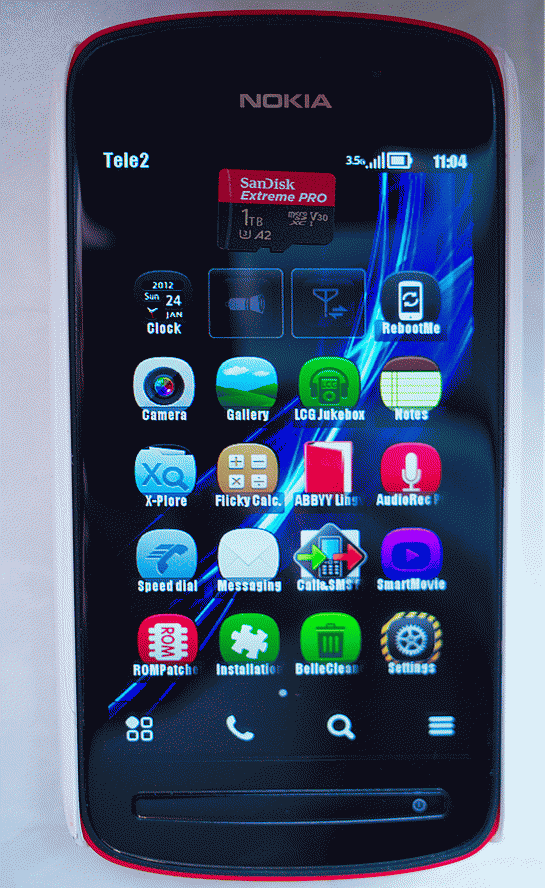 ---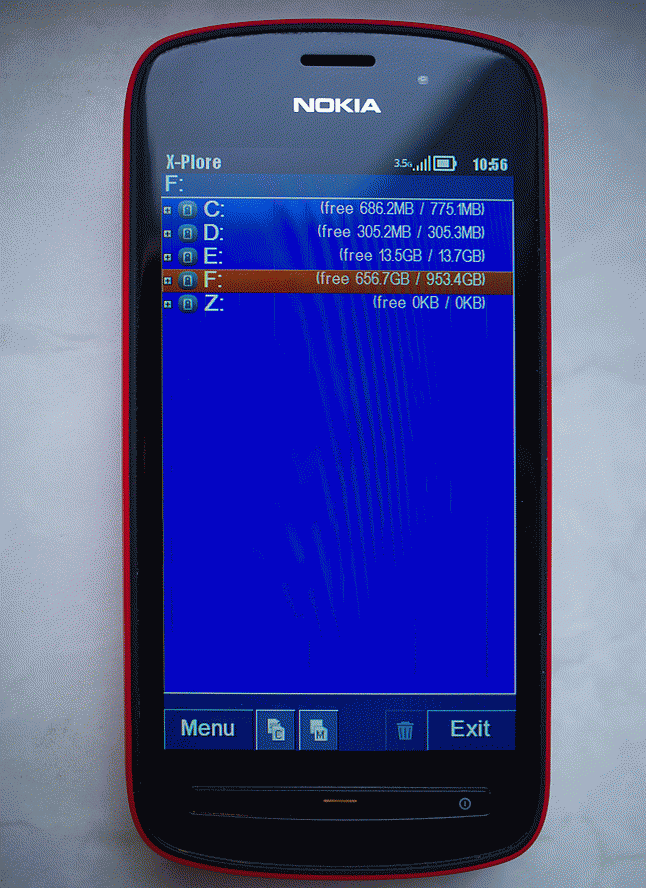 ---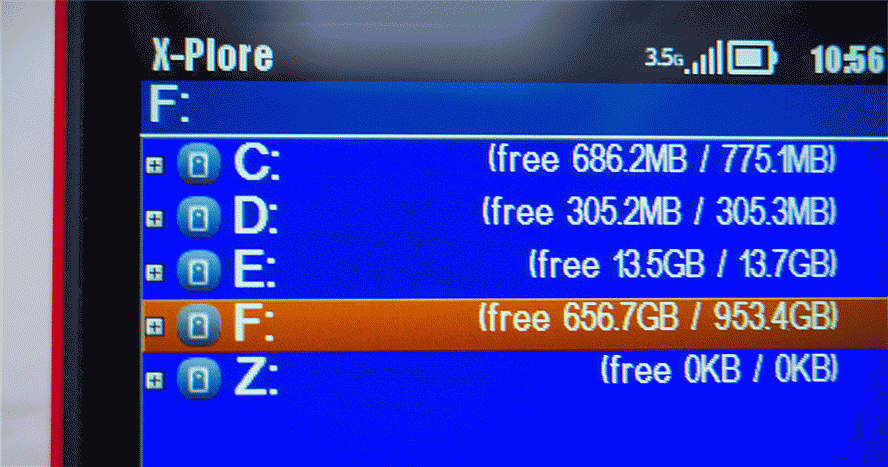 ---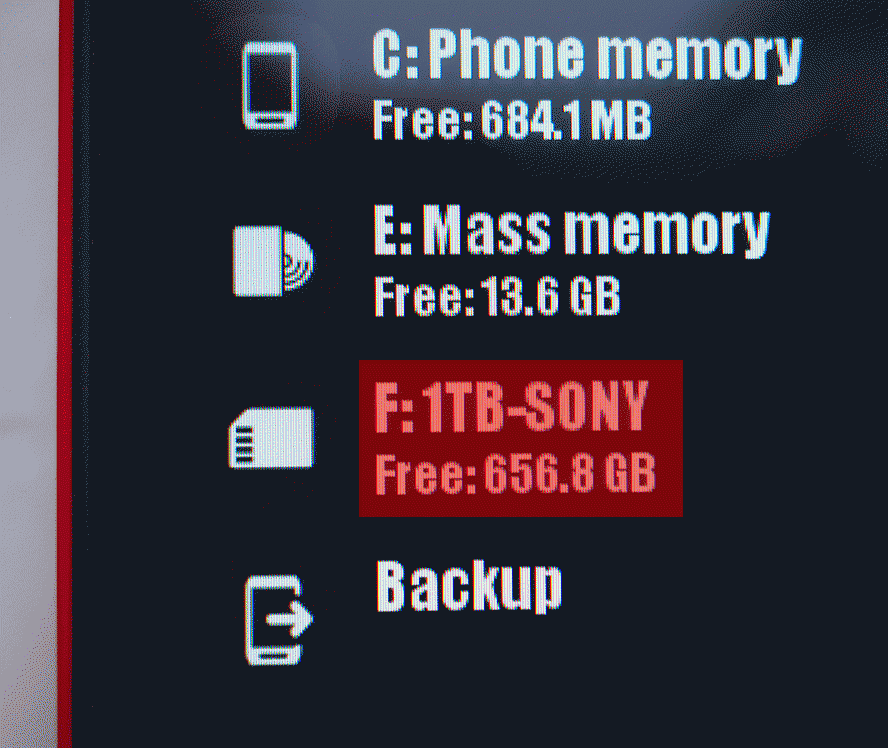 ---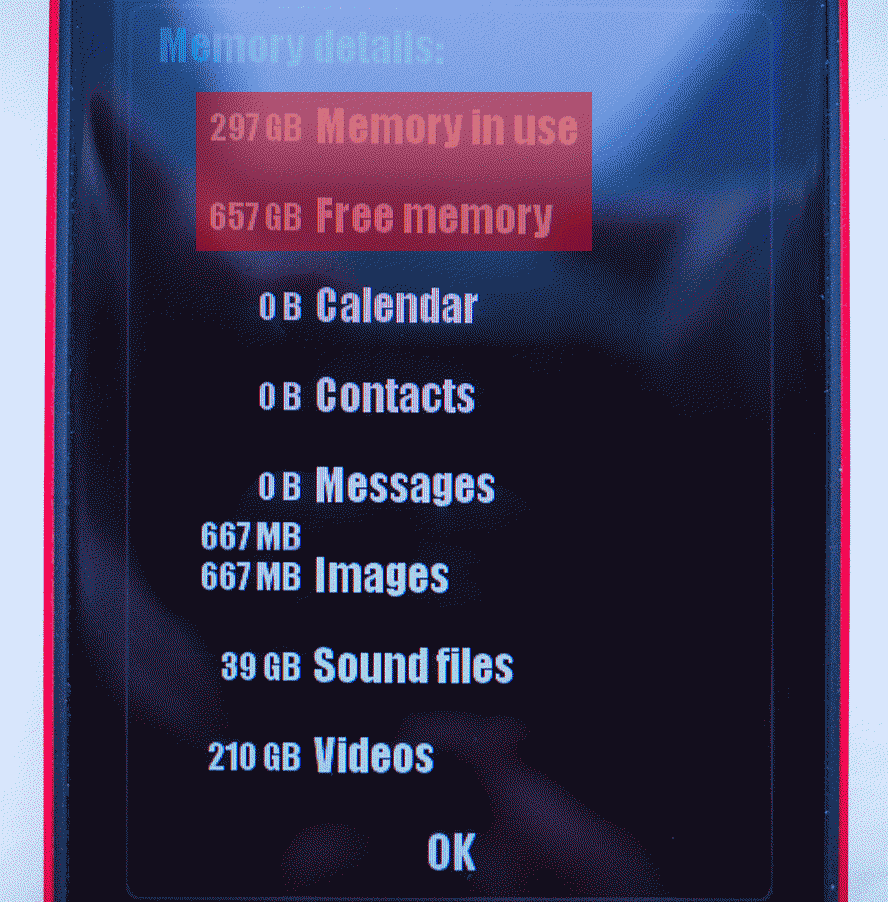 ---
So, currently i have 416Gb [16Gb of luxurious internal storage] of storage on 2012 phone. Not so bad, huh?
Looking at the results of this quickie i wonder what is the maximum supported upper limit of SD card space?
Do you have any experiences with large cards and old Symbian phones?
Please, [contact me] if you can confirm that we have ability to go even deeper than that.