THE HELL II ▀ ULTIMATE MOD FOR DIABLO I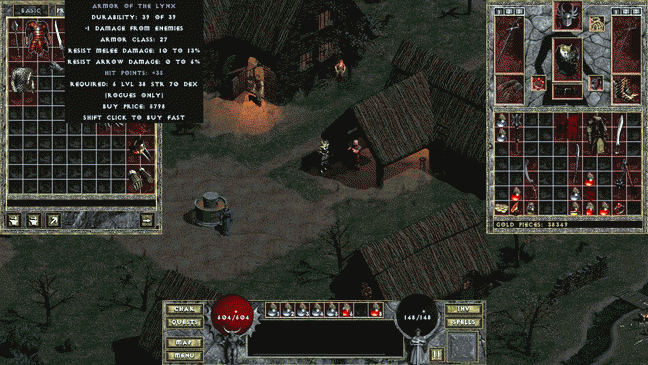 UPDATED ON: 2022-03-16
Recently i've stumbled upon very neat modification, which is based around [Hellfire] [another Diablo I expansion set].
It is supported by a small amount of enthusiasts, forging game internals right from 2007 till current 2022.
Feature set:
Very high replayability
Revamped character classes, with additional sub-classes
Extended perks and traits system
New game mechanics and craft system
New weapon sets
New music
High resolution support
Convenient comparison tools
Auto money picker
Custom settings
Multiple game difficulties
And much more…
Some real life experience. Played as an archer.
absolutely insane difficulty, even on easy, even with with additional "cheat" tweaks in advanced settings to makes things less complicated
very scarce amount of gold and item quality
it looks like game laughs at you, by dropping the most pathetic equipment even on later levels
Constant feeling that game is scared to be more rewarding for your deeds and it is using the most avid algorithms in fear not to give your more than you deserved. Game balance build around torture and maintain player at the brink of existence right from the first stages. If you like such conditions this is the game for you!
Sad that so much work was spoiled by disbalance of game mechanics and fanatism of the developer.