TUCKER & DALE VS EVIL [2010] ▀ WOOD CHIPPER MOMENT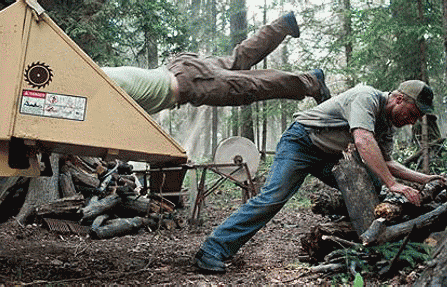 One of the funniest "recent" American horror-comedy.
In terms of humor quality it is almost on the same level with [Evil Dead] , but aesthetics is more neat in [Sam Raimi] franchise.
2010 IS RECENT? ARE YOU NUTS?
Yeah, almost no quality black humor trash till today.

The wood chipper moment is for sure is the most expressive culmination of in movie humor. SO, ENJOY!
Scene with a cop should be awarded with prize for terrific acting!
---
---