WINDOWS 7 ON AZURE SERVERS WILL GET ANOTHER YEAR OF UPDATES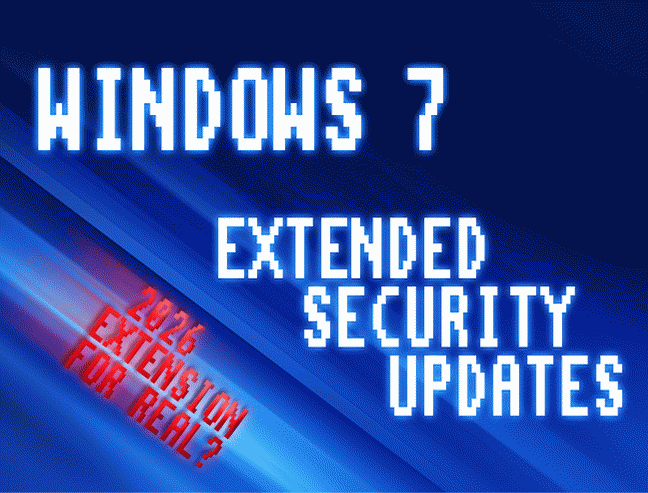 UPDATED ON: 2023-02-08
As you may already know that [Unlisted Slacker] provides the most comprehensive news regarding ageless Windows 7.
Because i'm using it as my main system and simply care about.
That is why don't put like, don't subscribe, [don't watch embedded shite-ads!]

OK, YOU'VE GOT ME! THIS WAS PROPER OLDSCHOOL TEXT-BASED AD OF MYSELF.
Some articles ago i'm [already mentioned] about possible updates right till 2026.
German enthusiasts [discovered stubs] for feasible future upgrades.
Involved patches: [KB5015861] & [KB5015862] which were pushed into production in the middle of 2022.
But contrary to above mentioned statements, couple of days ago, i dug up information,
that ms wants to provide [ONLY ONE ADDITIONAL YEAR OF SUPPORT] for those Windows 7 installations, which are hosted on Azure service only.
QUOTE FROM MS SITE
One additional year of ESU is available for Windows and SQL Server 2008 
and Windows Server 2008 R2 only on Azure.

SCREEN PROOF FROM MS SITE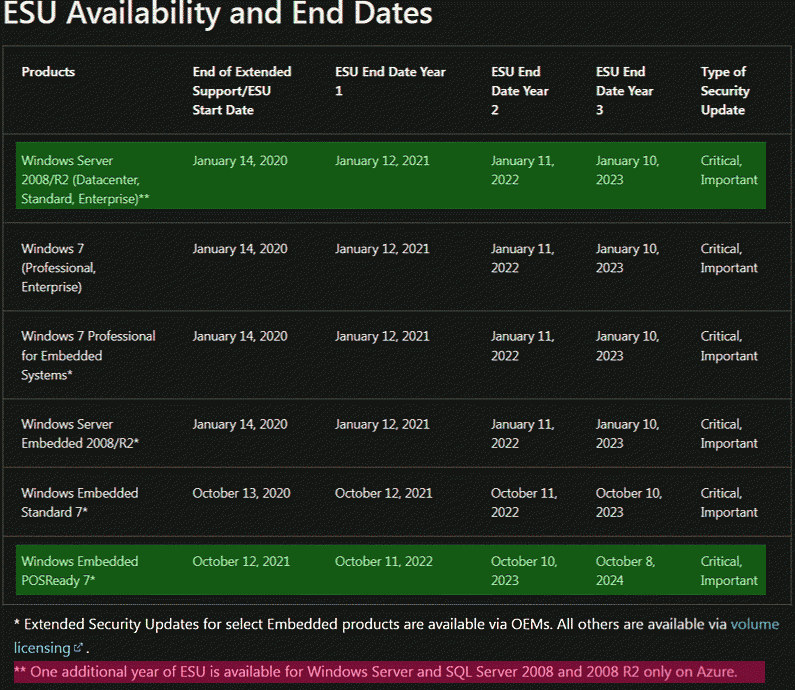 ---
As far as i understand correctly:
Azure based Windows Server 2008 R2 will receive updates till January 10, 2024
Windows Embedded POS Ready 7 will receive updates till October 8, 2024
Hope that enthusiasts will rip off POS updates to incorporate them into generic distributions.
Another neat addition is [unexpected implementation of Secure Boot] shortly before EOL.

Also make sure to check updated [hardware/software limitations] of mighty Windows 7.