64-CORES/128-THREADS THREADRIPPER 3995WX WORKSTATION GRADE CPU CONFIRMED TO WORK IN WINDOWS 7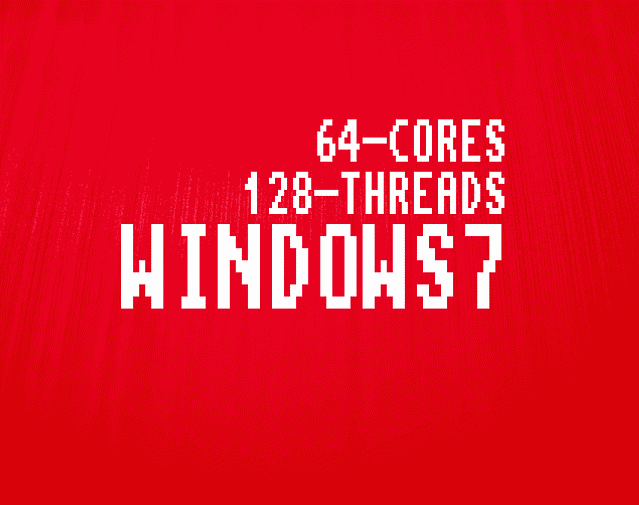 Well known Chinese driver modder [Canonkong] confirmed that [64-cores/128-threads Threadripper 3995WX]
based upon sWRX8 chipset works flawlessly in Windows 7 environment.
Considering the news it looks like that more recent [5995WX] will also work without any issues.
So, we have plenty of headroom in terms of system performance.
As for me, i have no need to switch to "recent operating systems" like Windows 10/11.
Here is brief [confirmation] from the WinRaid forum:
Yes, wrx80 already tested. It is working fine.

Such statement means that Windows 7 users can use octal-memory configurations paired with [3995WX] / [5995WX] CPUs!
Prior to this day i thought that 3990x is the most fastest cpu, which can be used under Windows 7.