FRANK KLEPACKI ▀ COMMAND & CONQUEROR OST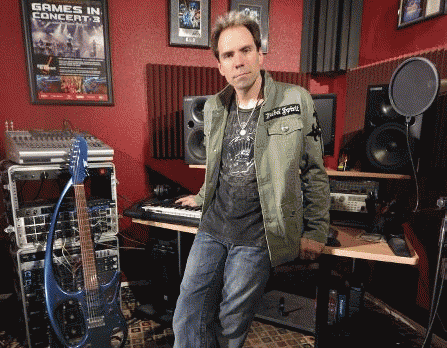 [Frank Klepacki] is well known for [Command & Conqueror] soundtrack released back in a mid 90s.
He brought awesome progressive sound to PC platform, which was pretty innovative especially after FM bleeps'n'blops of the 80s era.
Don't get me wrong, i don't have anything against frequency modulation in games.
[UFO X-COM: Enemy Unknown] is an excellent example of how music should be done when you are squeezed by multiple limitations like waveform shapes, file size and so on. So, composing process is more demanding to musician in FM case.
But digitized samples of real instruments, plethora of audio effects in conjuction with correct selection of music styles sold the game out.
Just listen to these cool grooves.
JUST DO IT UP

---
INDUSTRIAL

---
WARFARE [FULL STOP]

---
HELL MARCH [RED ALERT]

---
I hate electronic arts for buying and ruining franchise.
[HAIL TO WESTWOOD!!]