GOOD BROWSERS FOR VINTAGE SYSTEMS LIKE WINDOWS 98 SE AND WINDOWS XP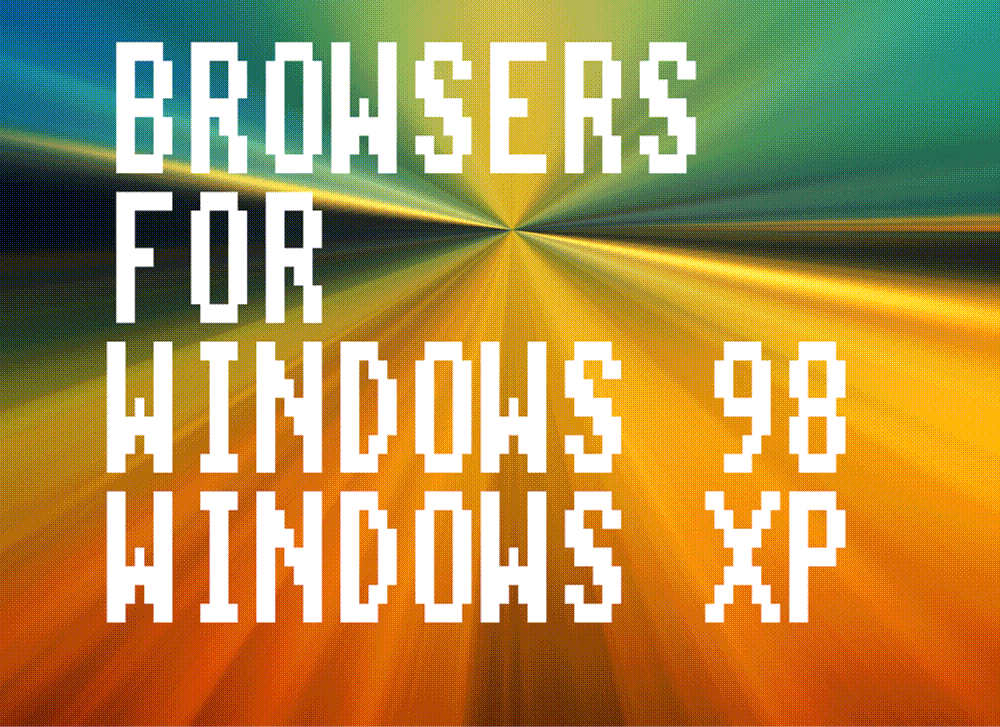 Just want to make a super quick note on neat browsers for legacy operating systems. There is not so much choice for such vintage OS these days.
There are two of last Mohicans.
K-Meleon & MyPal.


---
K-Meleon is way more lightweight and will be good for slow puters. There is even a Windows 98 version.
While MyPal will bring up more modern web compatibility, but of course it is tad slower than K-Meleon.
DOWNLOAD LINKS:
[K-Meleon for Windows 98SE]
[K-Meleon for Windows XP]
[MyPal for Windows XP]
And yeah, don't forget to update your trusty systems:
[Windows 98 SE Service Pack 3]
[Windows XP Service Pack 4]
Stay safe!