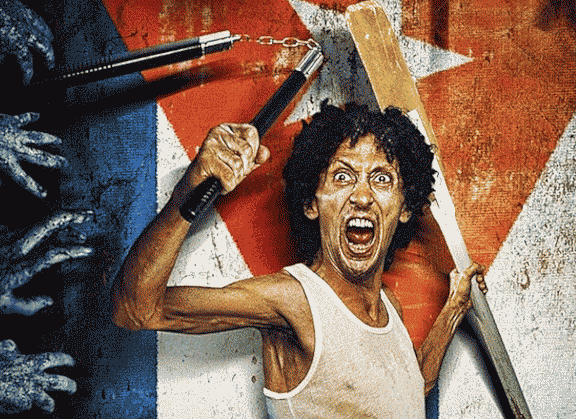 As you may already noticed i'm fond of good ol' black humor, which appears as it happens mostly in zombie genre.
[Juan Of The Dead] was another unexpected discovery.
Story about Cuban slackers running into open revolt of American "dissidents" primarily known as leaving dead zombies.
Also i must mark the presence of excellent soundtrack, which significantly improves watching experience.
If you have any suggestions regarding films in black comedy genre i've missed and didn't cover them here, please [drop me a line] .
---