GEEK-PRANK YOUR NON-TECH COLLEAGUES OR FRIENDS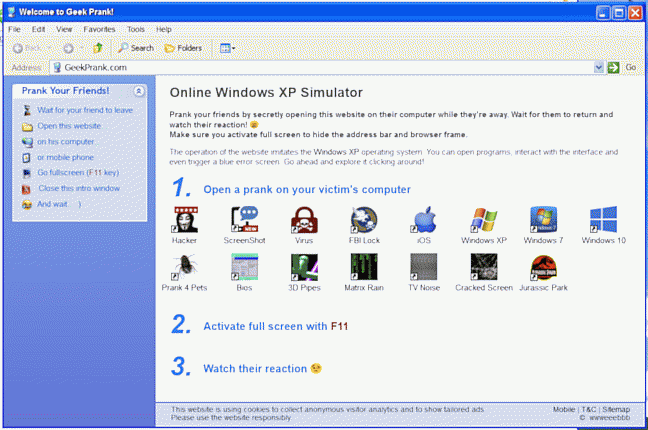 Couple of days ago doing generic internet surfing i was smashed in the face with this out of the blue [thing].
Super correct site if you are in a desperate need to prank your non-tech colleagues or friends.
Just make sure that computer has recent browser, select the desired prank and hit [F11] key to enter full-screen mode.
Funny thing how Windows XP desktop and Windows 7 updating process are ended with:
blue screen, reboot and *format C:* joke

Web-based applications become more common these days.
As you may remember i already suggested similar things, but without any prankery.
Here they are: [Windows 93] and [Chiptune.com] .
---