MAX HEADROOM [1985-1988] ▀ UNDERRATED CYBERPUNK SHOW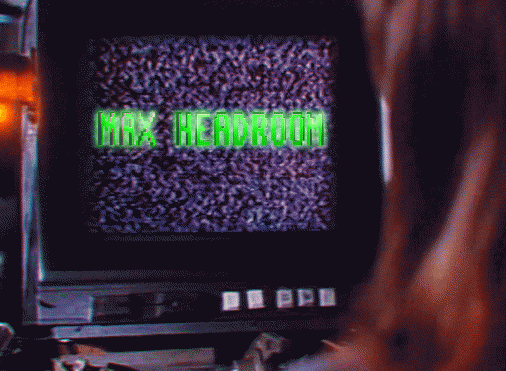 I was completely floored by quality of movie atmosphere and yeah, this is true [retro-future-cyberpunk show] of the 80s, without any strained interpretations.
Pumping soundtrack, marvelous neon illumination with dramatic light beams, excellent design rise quality of the picture to the point where we can safely say "this is classic!". Glorious CRT monitors, bulky industrial keyboards, cool computer graphics made on fancy new [Amiga] computers.

FILM WAS AVAILABLE IN SUPERB 30 FPS [EAT THIS!] DVD QUALITY WITH DOLBY STEREO SOUND.
REMEMBER THAT IT WAS 1986! HOW COOL IS THAT?
It is clear that creators were inspired by such classics as [Brazil] and [Blade Runner] .
Previously reviewed [Outer Limits] in comparison to Max Headroom is a complete joke and this is despite the fact that they have better computers.
Battle of 90s vs 80s was lost. Technology won't help if you don't have proper taste in video/audio design.
Moreover, i even prefer Headroom to popular [Matrix] and for some reason Max Headroom reminds me of [Nirvana] , another cyberpunk gem of 90s.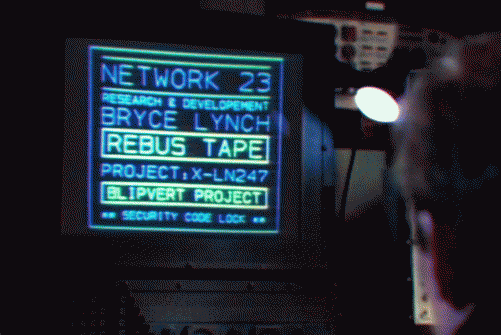 ---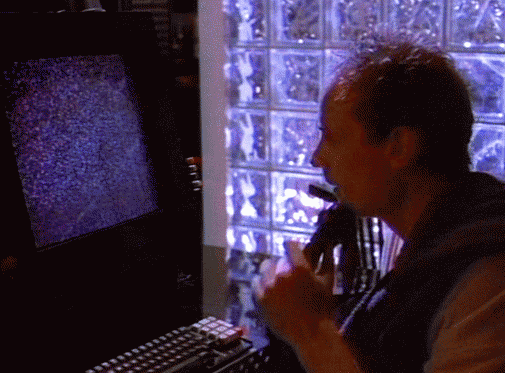 ---
And yeah, don't forget about [full-length film] , it was shoot a bit earlier in UK and can be considered as demo version of TV series.
SUMMARIZING THINGS UP: MAX HEADROOM IS BRILLIANT AND YOU SIMPLY CAN'T GO WRONG WITH IT.
MAX HEADROOM INTRO
---
MAX HEADROOM TRAILER
---

STUFF TO NOTE: TV SERIES WAS ABANDONED BECAUSE OF "LOW RATINGS" IN FAVOR OF [MIAMI VICE] .
Interesting thing is that most of story-lines of the show is now complete reality and not some science fiction.
More importantly is that some time after cancellation of Max Headroom Chicago TV stations 
were hacked by anonymous person. He managed to override official broadcast with microwave 
impulses and substitute video stream with his own full-fledged transmission with audio! 
Funny thing is that despite FBI statements to track'n'capture intruder he kept his 
anonymous status till today. Nice one!