NEO-GEO ▀ LUXURY CONSOLE OF THE 90s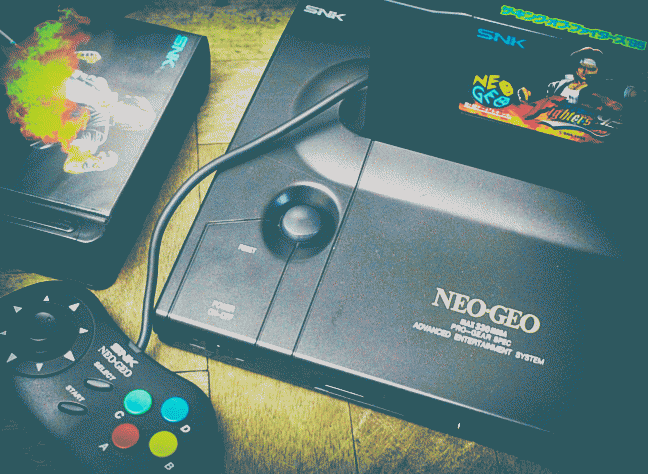 Not many people know about Japanese console [Neo Geo] .It was pretty powerful and brought arcade machine quality to home gaming.
Pulse-pounding and jaw-dropping action scrollers were a calling card of Japanese gaming device.

Comparatively to more common [Super Nintendo] and [MegaDrive] it was advertised as console with 24-bit GPU bus, which allows very big 2D-sprites, supporting up to 4096 colors. By release time [31 Jan 1990] it was super impressive. Here are some of the most classic games of Neo Geo console.
METAL SLUG
---
KING OF FIGHTERS
---
BLAZING STAR
---
Despite the fact of NeoGeo supremacy in terms of hardware and games quality it doesn't get much attention as Nintendo and Sega consoles. So we can consider it as a lost gem of gaming console industry. But there is no surprise here because device costed almost 650$ in 1990 [more than 1300$ in today's money].
Console is very popular among retro collectors for it's rarity.
On flee market cartridges for Neo Geo have a really steep prices, some of them are reaching almost 1000$. So, primarily it is fun for a rich people.
---