NORTON COMMANDER COLOR SCHEME FOR FAR MANAGER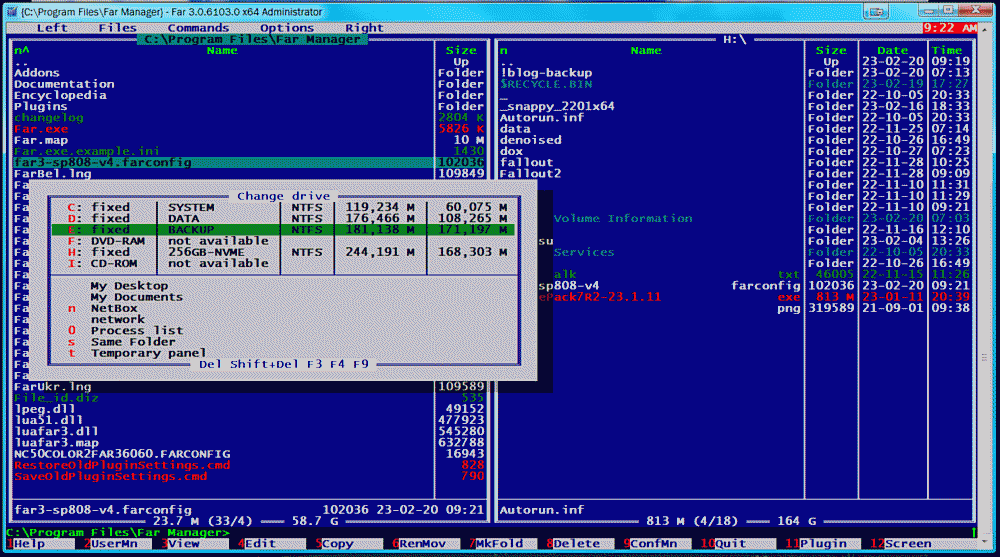 FAR Manger is orthodox file manager written in C++. I am using it as file management tool from early childhood.
Application is impressively fast in terms of speed due to it's text-based nature and highly optimized routines.
File operations like copy and move are waaaay faster than default windows explorer can deliver.
Advanced batch processing and automation tools make file management a breath.
Think that software have some similarities with text editor [Vim] .
I always wanted to replicate [Norton Commander 5] color theme to [Far Manger] .
Default color scheme is insanely boring. Yes, blue and white are nice, but mind asks for multi-colored variety.

So, i decided to add some vibrant colors to it, to make visualisation a bit more expressive.
To export current theme excute the following command from the folder of FAR Manager:
far.exe -export far3-current.farconfig

To import external theme file:
far.exe -import far3-sp808-v6.farconfig

STOCK VIEW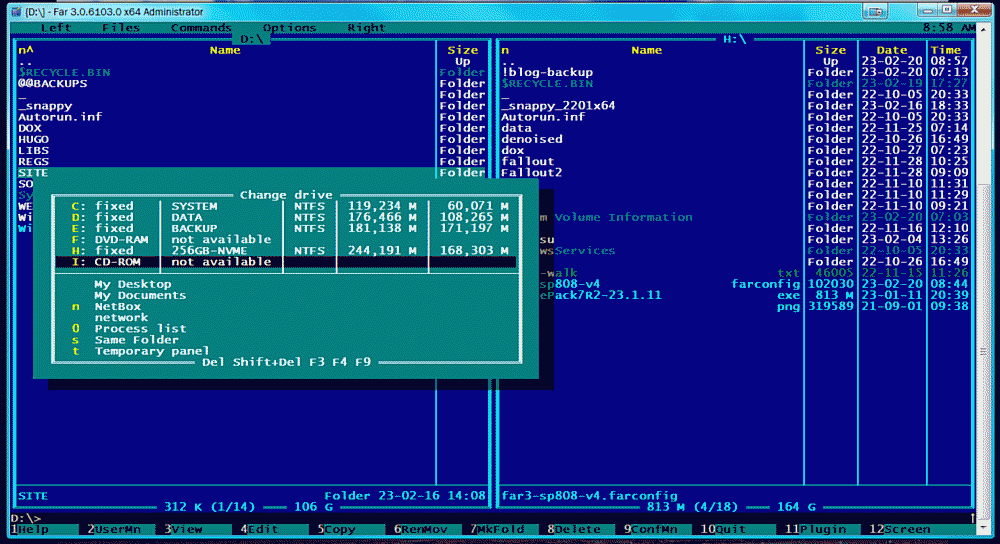 ---
NC5 THEME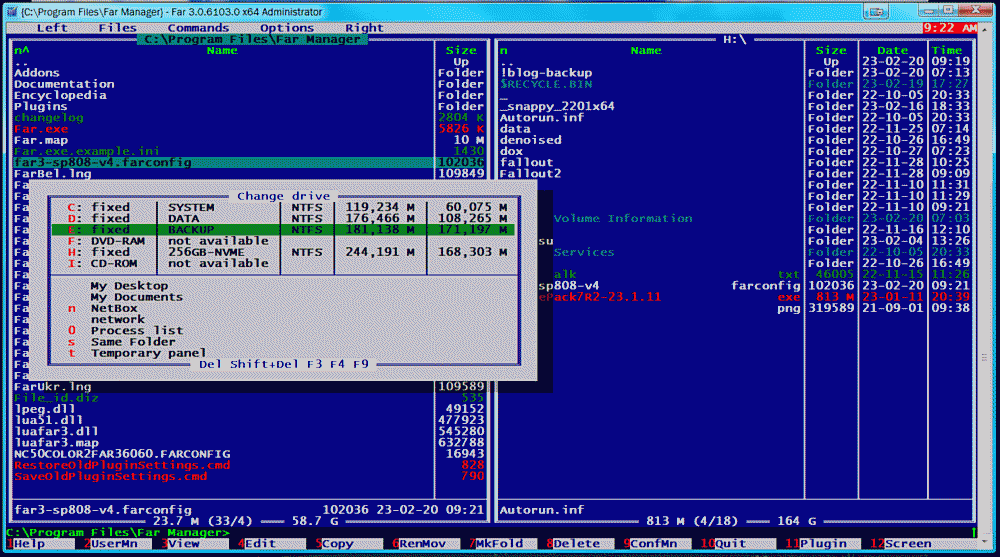 ---
---