RYZEN 8000 WILL SURELY WORK IN WINDOWS 7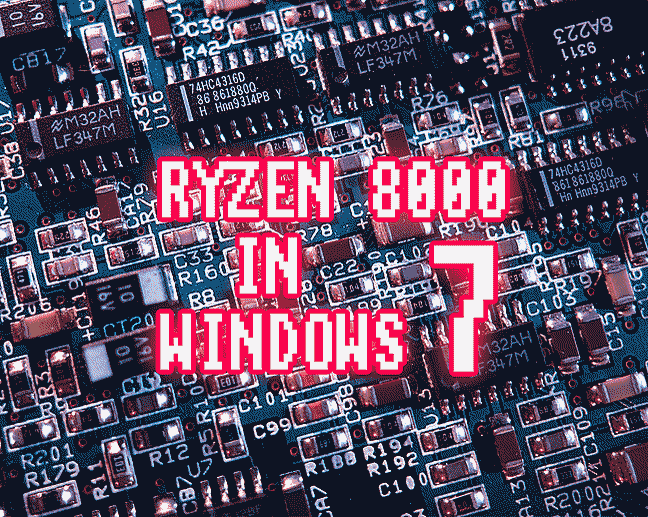 As you may know X670 chipset is already supported by means of [CanonKong's driver] .
[Ryzen 7950X] is confirmed to work with Windows 7. Ryzen 8000 reported to use the same AM5 socket as Ryzen 7000.
CanonKong [confirmed above mentioned statement] with his own commentary:
I think I will maintain driver pack for modern amd chips until out of my ability.
Ryzen 8000 still can work on Win7.

So we can safely announce that Ryzen 8000-series will work without any problems.
We can even speculate that top of the Ryzen 8000 line CPUs will compete with Threadripper 5000-series.
Something similar happened to 32 thread [Ryzen 5950X] and 64 thread [Threadripper 2990WX] .
Technology mercilessly dismissing older high-end CPUs.