RANT ABOUT INTERNET SEARCH ENGINES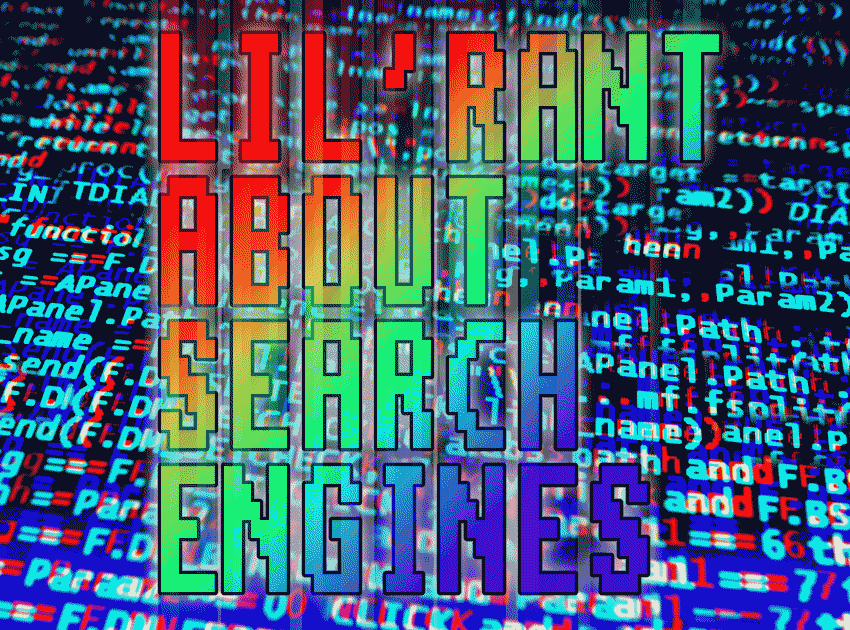 Straight'n'essential advice: do not use google, yahoo, bing, yandex, rambler or mail.ru. More trust goes out to [DuckDuckGo] .
However, even they have not so good reputation if we look into the past dealings with Yahoo.
Use [StartPage] if you want to get results similar to google, but beware that they are not exactly the same.
Startpage removes some stuff and adds some of it's own. In general, it is proxy to google with so-called de-anonymized search queries.

The best alternative is to use open-source Searx.
Searx is a free internet meta-search engine, which aggregates results from more than 80 search services.

Benefits are pretty neat:
private
secure
no profiling
no data tracking.
Choose [your own instance] .
SOME UPDATES TO BLOG GUI
► Backdrop is now like this
---
► Code & quotes are like this

---
► Some fonts are now Amiga Topaz. Cool, Huh?