RENOISE ▀ MOST POWERFUL DAW TO DATE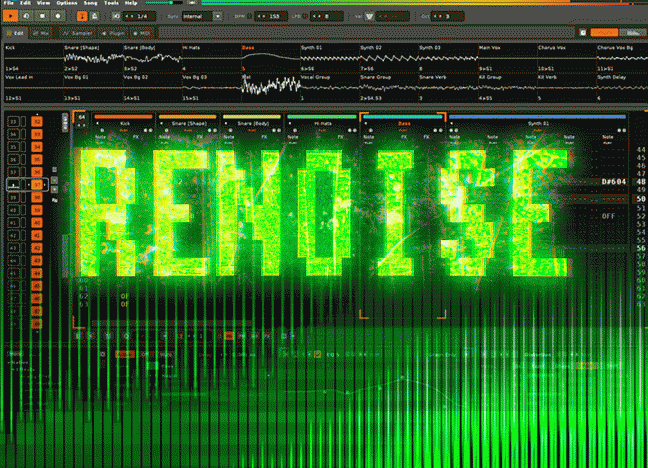 There are plenty of digital audio workstation software available today.
Fruity Loops, Apple Logic, Cakewalk….
but what make them so unimportant anymore?

███▓▓▒▒░░ ….AND WHY RENOISE IS SO SPECIAL?
virtually unlimited audio creation capabilities [sampler, recorder, mixer, automation, native effects, third-party plugins & tools, lua scripting language]
extremely fast C++ 64-bit code base, no sh$tty frameworks
high-precision multi-core 64-bit rendering engine, with high-fidelity output [ASIO/32bit/192Khz]
loseless FLAC sample compression [standard WAV, MP3, OGG supported also]
full support of modern VST3 technology provide loads of synthesizers and digital effects
top level of ergonomics, everything is highly organized and customizable
almost every function can be accessed via keyboard customizable shortcuts, without touching mouse at all
solid tracker heritage ensures that program is full of useful features, not just "those wonderful round buttons we put in our version 100 release to celebrate the fact how cool we are"
developers who are listening to their user base [!], they are in charge and not dumb marketing people
mighty Windows 7 is still supported [available on modern Linux/Mac M1 also]
Application roots come from [demoscene] .
In late 80s code hackers had a desperate need in fast music composing environment.
First musical tracker appeared on [Amiga platform] .
It was [Ultimate Soundtracker] by Karsten Obarski.
ULTIMATE SOUNTRACKER [1987]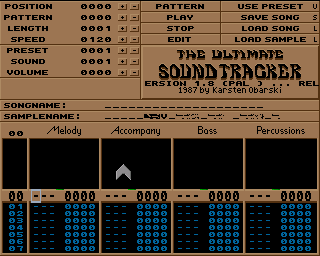 ---
A bit later all tracker buzz was transfered to PC platform. [Scream Tracker] is a product of Finnish demoscene group [Future Crew] .
It was written in C and Asm. Successful text-based GUI, which was borrowed into more advanced Impuse Tracker later.
SCREAM TRACKER [1994]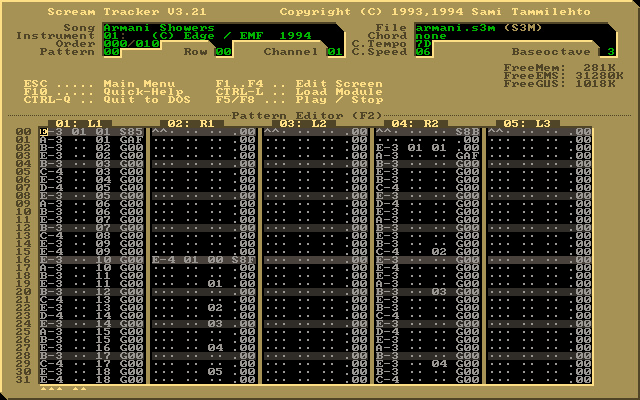 ---
The most powerful DOS tracker was [Impulse Tracker] .
Software was written in pure assembler, supported plethora of abbilities like:
insanely rapid due to asm nature [can output hi-quality music even on 486 CPUs]
direct control of 64 channels
new note actions
and much more
IMPUSE TRACKER [1995-1999]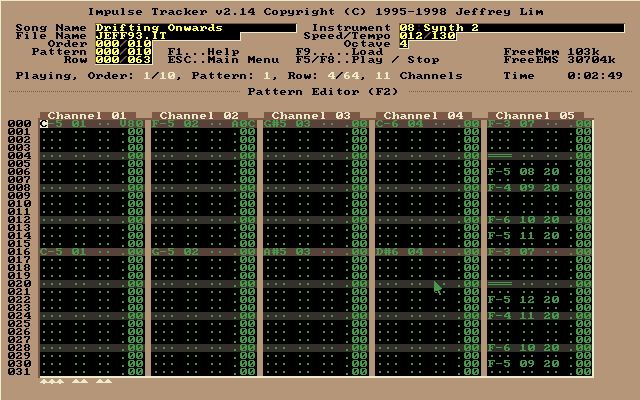 ---
Development of Renoise tracker was started in 2000 by Eduard Muller [Taktik] and Zvonko Tesic [Phazze].
It was based around another tracker called NoiseTrekker made by Juan Antonio Arguelles [Arguru].
Full Renoise history can be obtained [here] .
NOISETREKKER [1999]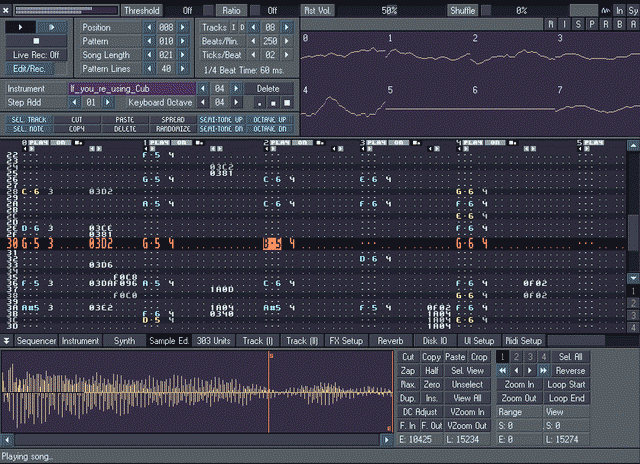 ---
RENOISE [2000-CURRENT]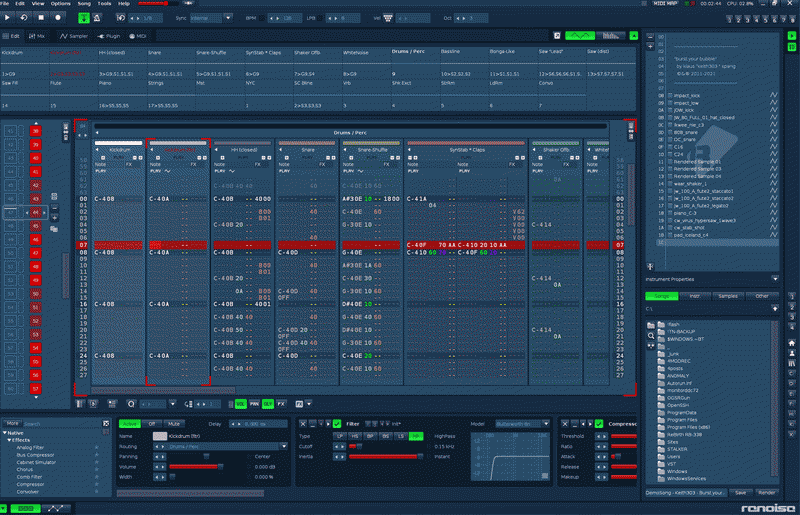 ---
Wrapping things up i can definitely confirm that software worth every penny.
Note that I extremely rarely say such things.
Another fine example is [Affinity Photo] .
[DOWNLOAD RENOISE DEMO VERSION]
Excellent [quickstart tutorials] to speed up your learning curve.
MITCH MURDER - RENOISE SHOWCASE
---
BONUS PART
Some cool screenshots of rare Atari trackers.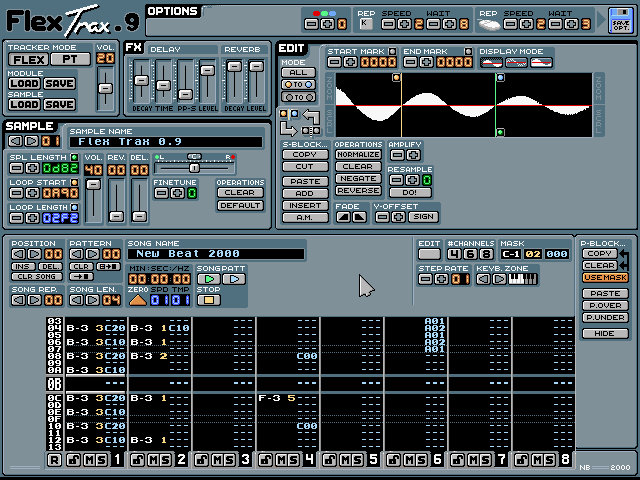 ---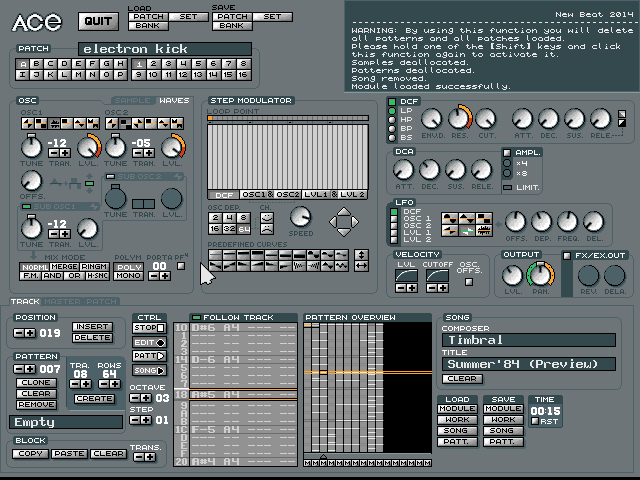 ---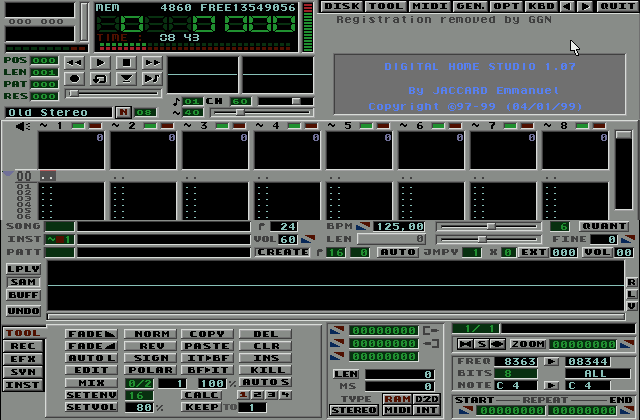 ---
░▒▓█ STOP READIN' THIS CRAP AND GO TRACKIN'!
---