RICK AND MORTY [2013] ▀ ALCOHOL & SCIENCE!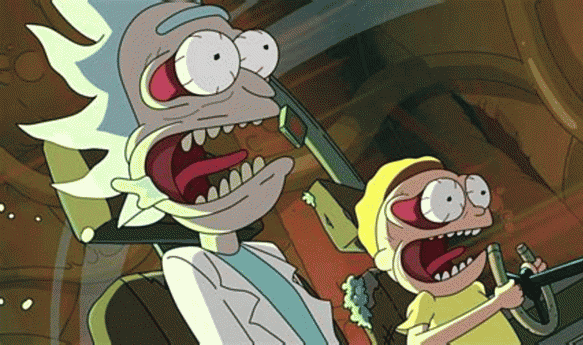 [Rick & Morty] is for sure deserved honorable title of one of the most coolest findings in long-run cartoon category.
Seasons 1-3 are excellent, every last episode is jaw-dropping.
As for seasons 4-5…
Despite the fact that they demonstrate progress in graphics quality, quality of story-line begins to decline, overall concept show up noticeable character overacting. Yeah, creativity is not endless…
But anyways… I think that R&M easily surpass even mighty [Futurama] .
Don't want to use lofty phrases just watch it!
PROMO COMMERCIAL OF THE FIRST EPISODE
Frames not included in the show, so no spoiler here.
---