THE BEST OF BEAVIS & BUTT-HEAD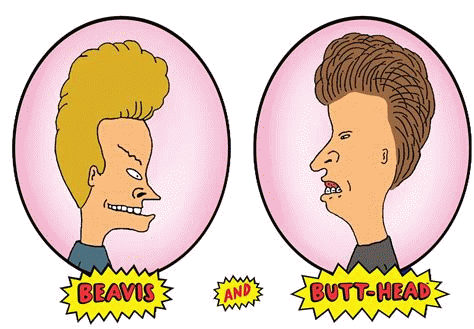 One of my favorite cartoons ever.
The reality is like: current gen Z is even dumber than B'n'B.

Who would have thought that such thing could turn out like this?
---
Some time ago I have compiled the best moments of this awesome cartoon.
Hosted on Brighteon video service.
Following content belong to Mike Judge.
BEST CUTS OF BEAVIS'N'BUTT-HEAD
DIRECT LINK
---
THE BEST BEAVIS HYSTERICS
DIRECT LINK
---
BEAVIS'N'BUTT-HEAD ARE DREAMING
DIRECT LINK
---
BEAVIS&BUTT-HEAD IN DEEP COMA [~4HOUR OF DEEP SLEEPING]
DIRECT LINK
---