WHY I DON'T LIKE BLOGGERS WITH MILLIONS OF SUBSCRIBERS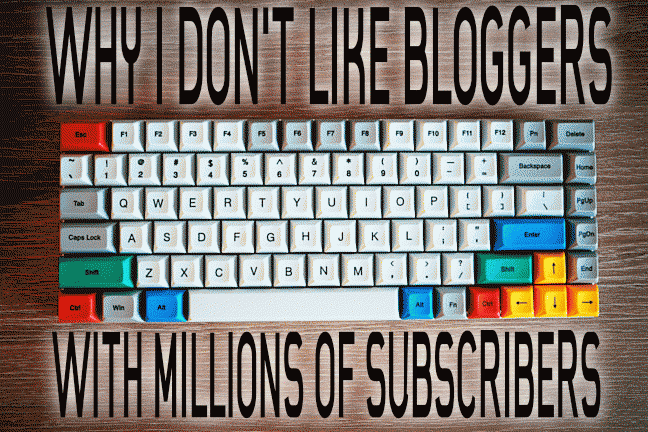 The answer is simple and very straightforward.
They sold their spirit and soul for money to promote low quality products and prepaid benchmarks.
In 98% cases it is an incontestable axiom.
Everything above 1.000.0000 is pure business ► nothing personal.
Loads of ads, important information is uncovered and hidden, frequent misinformation, but footage quality can be quite good ► for God sake this is a business!
The most quality stuff you'll get only from bloggers with less than 500.00 subscribers, but 200.000 is way better.
10.000 is a very good sign pointing to the fact that blogger don't have star syndrome, yet.
2.000 is a solid guarantor that blogger is speaking from the bottom of the heart.

Like it or not this is how reality looks like, this is how reality works.
Above mentioned stuff will serve you as a basic guide rail and will be useful if you don't want to consume mind-blowing sh#tty mainstream, ads in insane quantities and listen to people who already don't care about what they are talking about.