WINDOWS 7 IS STILL RELEVANT IN 2023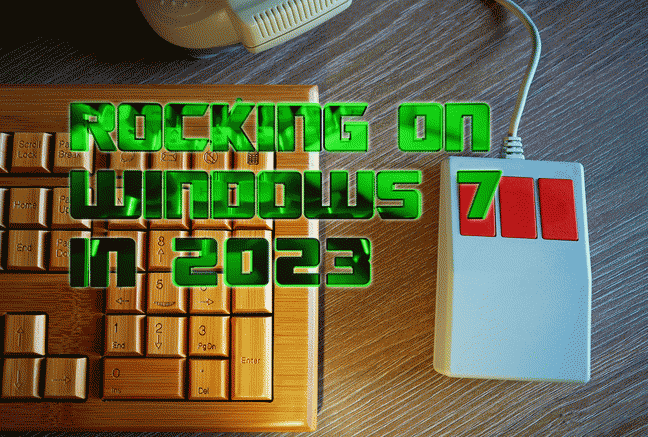 UPDATED ON: 2023-08-13
I don't see any limitations in Windows 7.
Operating system is a rock solid formation patched up with latest ESU updates.
I think that Windows 7 become another Windows XP of the time.
Choice of veteran users.
OS for people who understand how computer is working.
NO CREATIVE BOUNDARIES ARE VISIBLE:
Raster editor: Affinity Photo 1.10.6 [2022]
Raw converter: Phase One Capture One 14.4 [2021]
Vector editor: Affinity Designer 1.10.6 [2022]
3D rendering: Blender 3.6 [2023]
Music cooking: Renoise 3.4 [2022]
Video montage: Vegas 20.x [2022]
Internet surfing: Firefox 117a [2023]
Office works: LibreOffice 7.5 [2023]
REASONS NOT TO BE DISTURBED:
What else could you possibly desire on top of that?
32-THREAD RYZEN 9 5950X ON WINDOWS 7

---