ANDROID FIRMWARE & PLAY STORE ALTERNATIVES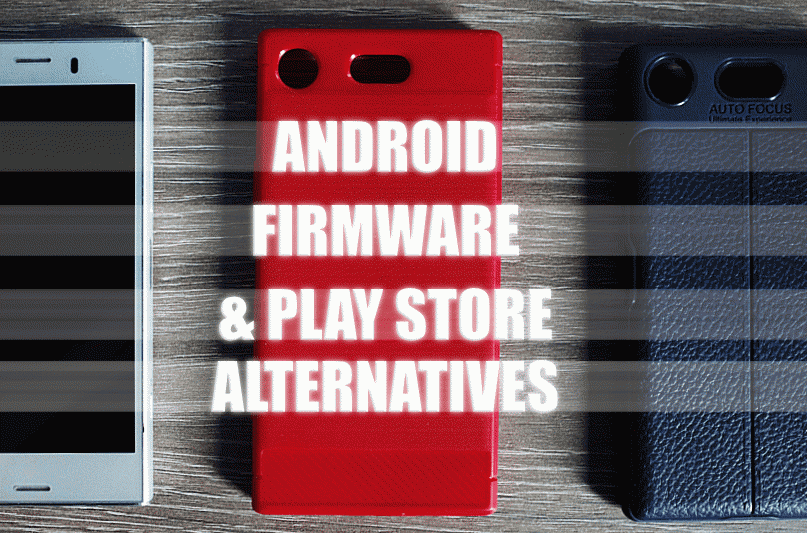 UPDATE 2021-10-11:
Added Excellent [APKGrabber]
▓ ALTERNATIVE FIRMWARE
As for firmware, I recommend to use [LineAgeOS] if your device is supported. Neat FW with minimal tracking and no bloat from big corps.
If there is no native LineAgeOS support check [XDA forum threads] for unofficial ports by community enthusiasts.
If your device is not supported in both cases I do not recommend to update stock firmware to prevent bloat'n'telemetry installation.
Latest sane Android version is 8.0. It is pretty modern even today:

Picture-in-Picture support

High-bitrate Bluetooth audio

Fixed really major security issues
Version 8.1 brought machine learning, which is definitely no good, because it is used for telemetry purposes in the first case.
So, if you use stock stay away from anything above 8.0.

---
▓ PLAYSTORE ALTERNATIVES
[F-Droid] is my main source of apps. Very useful resource for those who don't like to rely on ugly g store.
[Aurora Store] is not a standalone store, but is a modern and very solid fork of [Yalp] app, which basically is an anonymous proxy to standard play store.

The most handy feature of the service is an ability to show, which telemetry trackers embedded into app you are interested in.
Such functionality is achieved by external service-application [Exodus] . You can [install Exodus] from F-Droid.

If want even more, there are three excellent APK libraries at your disposal also:
---
▓ GOOGLE = ANTI-PRIVACY
Turn off google sh#t. In dashboard disable everything related to backup, usage, diagnostics, history of watched videos, stored files.
Don't forget to opt-out from targeted Ads and reset Ads ID.
Change default google/samsung/whatever vendor keyboard: I recommend [Hacker's keyboard] .
Original keyboard should be disabled, coz they mine what you have typed directly to their cloud database.

---
▓ SOME SOFTWARE RECOMMENDATIONS
Gain root, install good [root-based firewall] and [ad-blocker] .
Also install ad-blocker plugin for your browser if you don't have internal one.
My recommendation is [Ublock Origin] . And don't rely on AdBlockPlus, because it was [fucked up with "acceptable" ads] in recent past.
FYI: In one of previous posts there is [a little breakdown of approved Android software] , which I use on daily basis.